The frame is made of 3K carbon fiber, all aluminum adapters and holders are CNC processed. Its agility and strength are very high. 
Backward folding structure, front hanging gimbal design and adjustable battery mounting place are the features of Alien 550 Quadcopter frame.
The Alien 550 can be applied to various fields, such as topographic survey, disaster monitoring, resource survey, change detection and so on.
Specifications:
- Wheelbase: 550mm
- Inner space height: 22mm
- Weight: 420g
Purchase Includes:
-1*Alien 550 Quadcopter Frame
Recommended Configuration:
-4*Foxtech 3508 KV380 Brushless Motor
-4*Foxtech MultiPal 40A OPTO ESC
-2*Pairs 1238 CF Propeller CW&CCW
-1*DJI DJI NAZA-M Lite Full Set
-1*Taranis X9D+ Remote Controller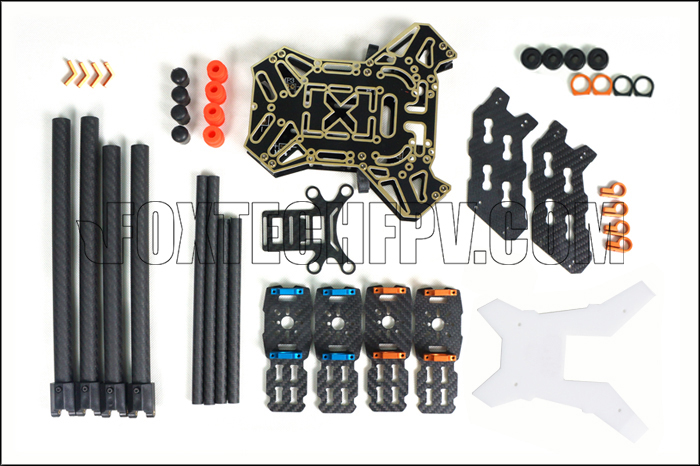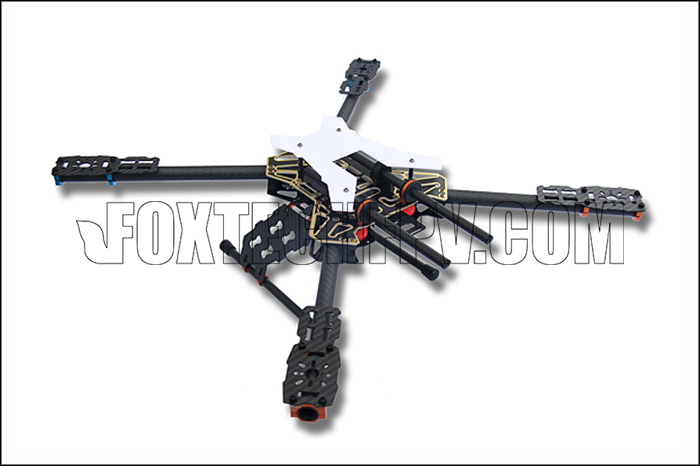 Recommended Configuration: