---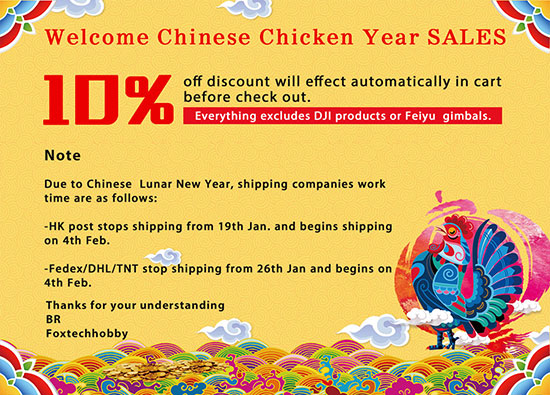 Chinese New Year Big Sale! Are you ready? Waiting for you in Foxtech!
---
DJI Inspire 2 Review.
The new DJI Inspire 2 is packed with features like a 5K RAW camera, obstacle avoidance, redundant batteries / IMU and Apple ProRes. This drone's intriguing features take aerial cinematography to the next level at an unbeatable price tag.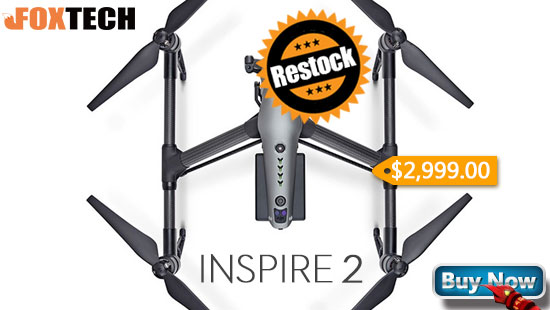 The Inspire 2 is in stock now!
DJI Inspire 2,Image quality, power and intelligence to meet the needs of professional filmmakers and enterprises around the globe.
---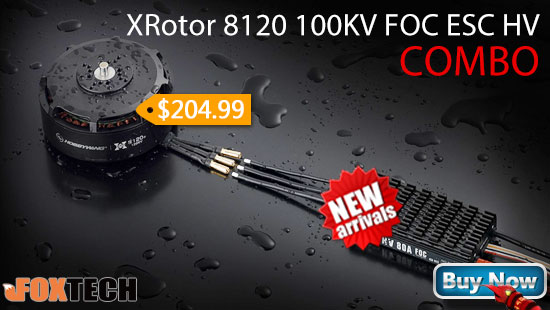 XRotor Power System Combo is released, features powerful software and reliable hardware, for agricultural drones.
The revolutionary sine wave-driven technology will make the ESC generate some braking effect, recycle the energy when the motor slows down and have smoother throttle linearity. The patented interlocking structure design (that's the circlip or snap ring, lock sleeve, and screw) implemented by the motor rotor guarantees the great stability and reliability of the motor.
---