---
---
How Great is FOC Power combo on a Gaint Drone.
---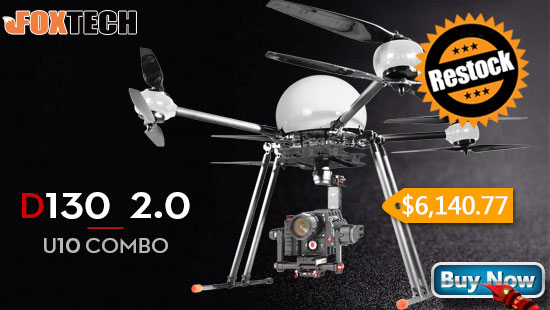 D130 is in stock now!
D130 X8 V2 U10 combo upgraded package includes D130 V2 frame+ T-motor U10 motors+T-MOTOR FLAME 80A ESC + Supreme 2880 pro propellers. Foxtech D130 X8 V2 U10 Combo increases max take-off load to 34kg and insures more powerful thrust.
---
XRotor Power System Combo is available now!
The revolutionary sine wave-driven technology will make the ESC generate some braking effect, recycle the energy when the motor slows down and have smoother throttle linearity. The patented interlocking structure design (that's the circlip or snap ring, lock sleeve, and screw) implemented by the motor rotor guarantees the great stability and reliability of the motor.
---
T-MOTOR F80 KV2200,perfect for 5'',6''and 7'' props.
---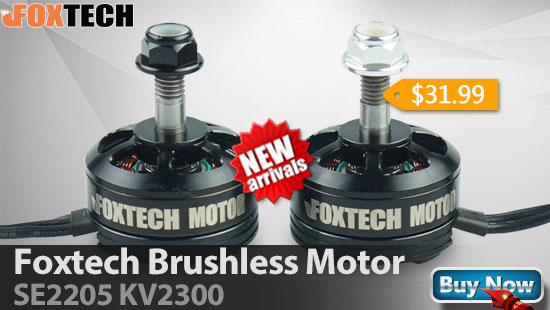 Foxtech Brushless Motor SE2205 KV2300 is special design for FPV racing drone, and has powerful 1.1kg thrust with hollow shaft with screw to fix the shaft.
---