---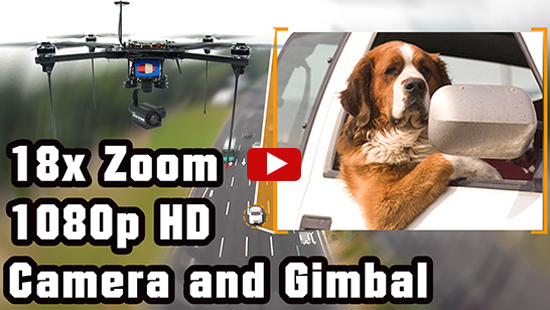 Amazing 18x Zoom 1080P HD camera on-board footage (security/surveillance).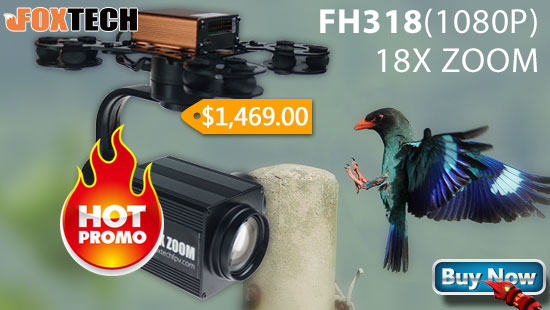 FH318Z is a high end HD zoom camera with accurate 3-axis gimbal based on FOC motor control technology, it offers great imgae quality throughout its full zooming range. With the FH318Z zoom camera, your drone can see target over distance in circumstances eg. fire fighting, long range surveillance, power line inspection etc. The FH318Z offers 1080p FULL HD 30fps video recording onboard and 1080p (we also have 720p version FH318)HDMI output for HD video transmission back to the ground.The high accuracy gimal offers 0.02 degree incredible precise control which really help to get a clear image zoomed in.Combined with camera's digital imaged stablization, you can get very good image just like you are near by.The gimbal has variable travel speed control over RC, so you can change the moving speed of the gimbal depending on situations.FH318Z offers both AV and HDMI output ,so you can choose to use traditional 5.8G video link or HD video link like lightbridge, Connex or Insight.
Foxtech Blheli_S Dshot 20A/30A ESC, with a very light weight and small size, compared with other ESC, Foxtech Dshot Blheli_S ESC with rapider response and high efficiency, also works very stably. The Screamer 250 V1.1 is also updated! the ESC is updated to Foxtech Blheli_S Dshot 20A ESC.
---