---
Points will be calculated in the cart.
---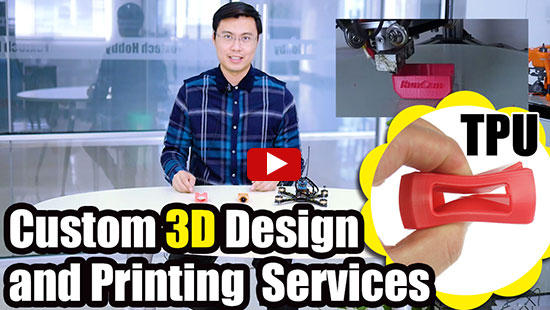 3D Design and Printing Service with Flexible Material.
Foxtech is now able to design and 3D print flexible material TPU. Using 3D printers with high accuracy and fast speed, we are able to make almost flawless surfaces with fast printing speed. The printed items are very durable and suitable to be used as protection case, battery holder, camera holder and all other kinds of products that can be used in circumstances encountering collision,tear,shear,stress and high friction. By 3D printing this material, we are able to design what you need and manufacuter them for you!
---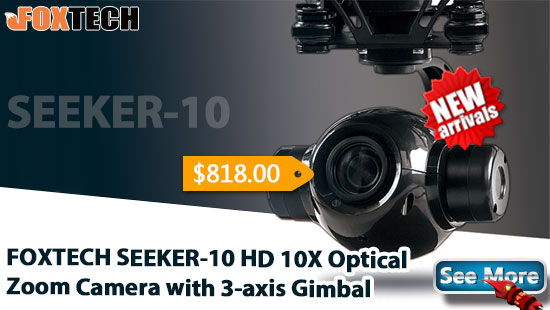 FOXTECH SEEKER-10 is a high end HD 10X zoom camera with accurate 3-axis gimbal, it offers great image quality and stability throughout its full zooming range, it can be widely used in various rescue and search missions. By using the aeronautical material, magnetic encoder and 1035 wide dynamic lens, the FOXTECH SEEKER-10 is able to balance between agility and image quality in a perfect way. Head-lock, FPV mode and return-to-center functions of the gimbal may greatly faciliate your operation and bring you comfortable experience. FOXTECH SEEKER-10 has Inner Heating system that can keep the camera working in ultra-low temperature conditions in special search and rescue missions. FOXTECH SEEKER-10 is also able to uner extremely hot weather. FOXTECH SEEKER-1 also supports HDMI output, so you can choose to use HD video link like lightbridge, Connex, Insight or similar HD video link.
---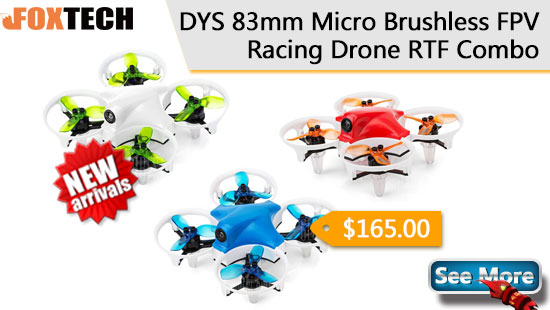 DYS 83mm quadcopter could be the smallest racing quad ever using brushless motors. This quadcopter can do all the moves that a 220mm racing quad could do and more than that, you can fly it safely indoors or outdoors avoiding high spare part cost. The quad comes everything you need even including a 800tvl camera and a 25mw 40CH 5.8G VTX that's compatible with most video receivers or FPV goggles on the market.
---