---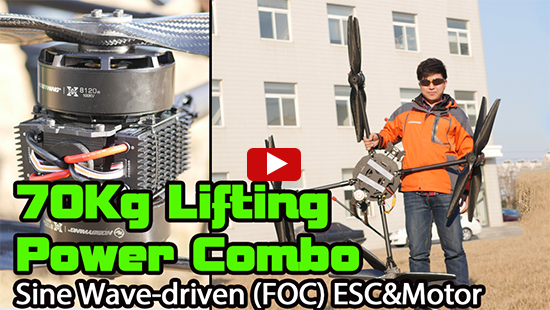 How Great is FOC Power combo on a Gaint Drone?
D130 (Devourer 130) Titan is a great milestone of Foxtech product line. It can lift very heavy load with a relatively small wheelbase, combining with its folding arms and landing gears. D130 Titan can be your ideal tools for aerophotography, emergency rescue,aero-logistics and other applications more than your wildest imagination. D130 Titan uses FOC ESCs and high power motors that ensure very fast response and very big loading capacity and a very stable fly performance within its thrust range. Being an very unique X8 co-axial multicopter,D130 has at least 20 kg lifting capacity on each arm, and each arm has enough redundancy power,so the D130 can still fly even with two motor failure on different arms. D130 Titan is equipped with dual folding landing gear system, it has enough space between the center board and the ground that can hold a red epic camera and its gimbal.
---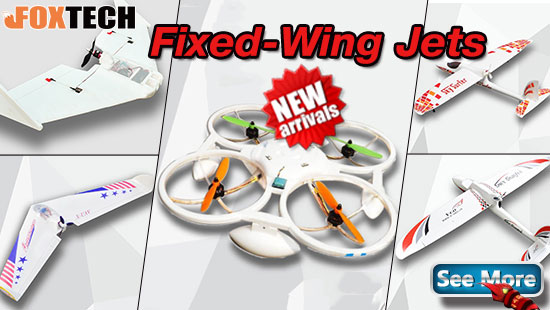 X-UAV FPV Planes are available now!
These X-UAV FPV planes are made of EPO materials featuring excellent flight performance and amazing payload. The specially made EPO material offers these FPV planes a strong structure that could sustain a few crashes. The huge fuselages also make it possible to load many equipment. If you are interested in these X-UAV FPV planes, please click here to learn more.
---