---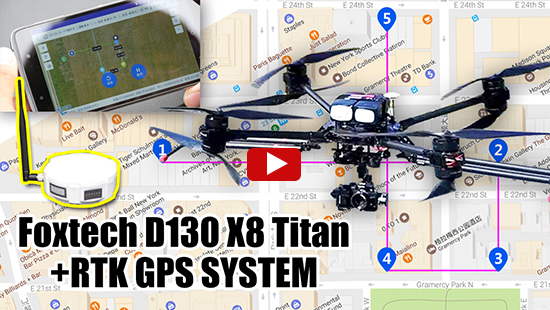 Foxtech D130 X8 Titan + RTK GPS System.
---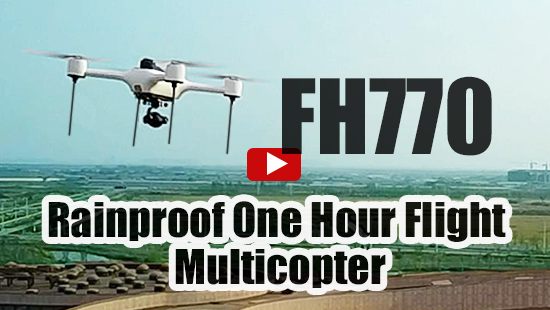 FH-770 Rainproof One Hour Flight Multicopter coming soon!
This FH-770 is a new generation of rainproof type unmanned aerial vehicles developed by Foxtech using the latest technology.The fuselage of FH-770 is made of all- composite material(glass fiber and carbon fiber) which features light weight and high strength. The closed fuselage structure features better rain resistance which is not available in the similar type quadcopter, so FH-770 can work in all kinds of bad weather and has a high working attendance.
---
3010 CF Propeller is specifically designed for heavy duty multicotpers.This new arrival is very light, only 162g. It features higher strength, lower vibration and better antitorque.This 3010 CF propeller is also well balanced, polished and reinforced. It guarantees very little deformation even with very high load and give you a safe and quiet fly. Its excellent air dynamic design greatly improves efficiency. This 3010 CF propeller is compatible with XRotor 8120 100kv motor and T-motor U12/U13 motor etc.
---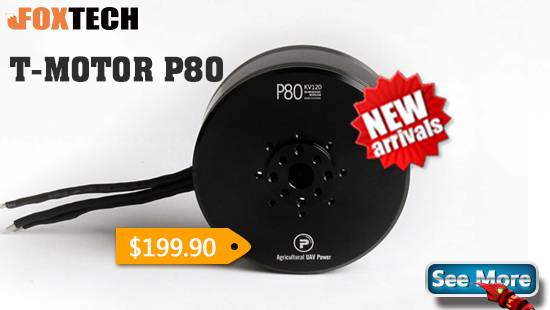 T-motor p-series motors are capable of working in demanding environment with reliability and long service life.This T-MOTOR P80 motor features low noise,dustproof,waterproof,impact resistant and anti-corrosion.T-motor P80 motors are not only confined in plant protection field,they can also be employed on VTOL planes.
---