---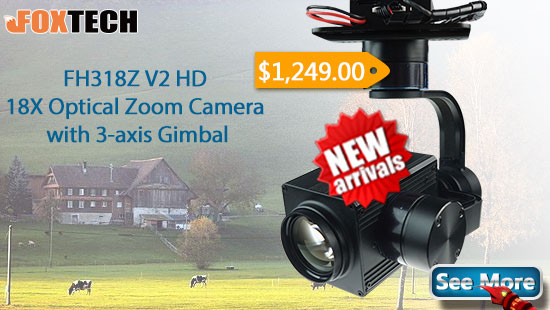 The FH318Z V2 is the update version of FH318Z.FH318Z V2 is a high end HD zoom camera with accurate 3-axis gimbal based on FOC motor control technology, it offers great imgae quality throughout its full zooming range.The FH318Z V2 offers 1080p FULL HD 30fps video recording onboard and 1080p HDMI output for HD video transmission back to the ground. FH318Z V2 offers both AV and HDMI output ,so you can choose to use traditional 5.8G video link or HD video link like lightbridge, Connex or Insight.
---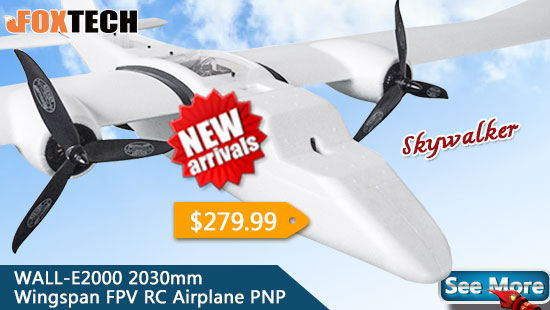 Skywalker WALL-E2000 2030mm Wingspan FPV RC Airplane - masterpiece that acts as long-rang cruise professional aerial survey aircraft.
---
EFT High Current Power Distribution Board is for Agricultural FPV UAV Multicopter.EFT V3 is suitable for quadcopter & hexacopter,EFT V3-E is suitable for octocopter.
---