---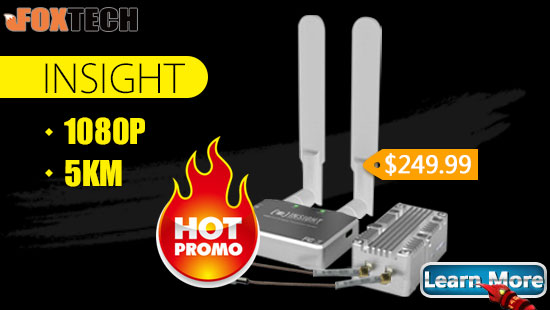 Insight 5G 1080P 100mW Full HD Digital Video Transmission System-5G FHD Digital video transmission,ground control with the 5db omnidirectional antenna(standard),transmission distance over 2-3 km;ground control with the 14db directional antenna(custom),transmission distance over 5km.
---
T-MOTOR FA29.2*9.5 Foldable CF multirotor propeller-Easy to fold and spread,precise positioning,ideal flight.
---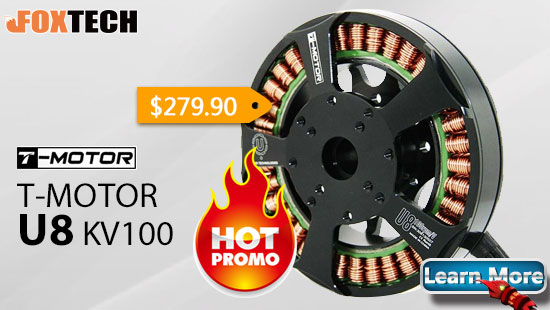 Tmotor U8 series are nice looking motors with great design and water&dust proof ability. The U8 is suitable for 26-30 inch propellers that gives the multicopter great fly time and also safety.
---