---
Video: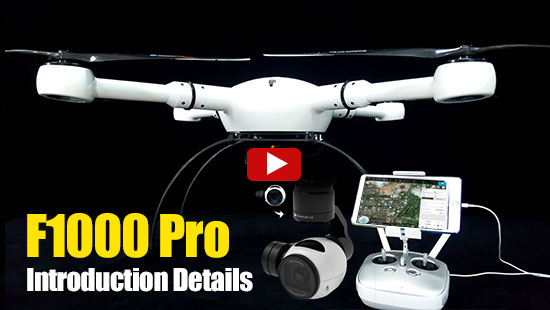 F1000 pro Introduction Details
---
Hot Product: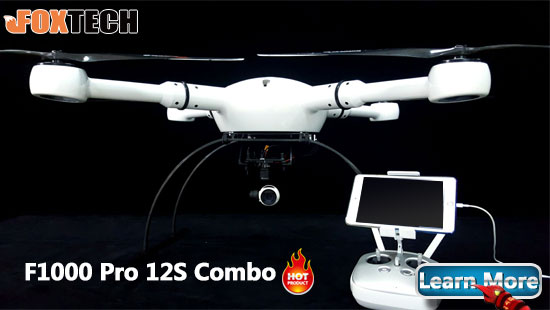 F1000 Pro is a long flight time quadcopter with an exquisite appearance and high performance. The detachable structure is convenient for transportation. F1000 Pro 12S Combo is equipped with high efficient power system to ensure long flight time. With lightbridge 2, you could use DJI GS Pro to control or plan automatic flights. It is also possible to mount Zenmuse X3/X5/XT/Z3 series cameras onto F1000 Pro quadcopter for high quality stable imaging and a flight time of up to 60 minutes.
Skywalker 1720 is specially designed for FPV systems and is well known within the FPV community. The airframe is constructed from durable EPO foam along with small plastic reinforcement parts where necessary.
---
Hot Sale:
The Summer handheld Gimbal is a very light and plug&play tool for Panasonic GH3/4 and Sony A7S. It also adopts a wide range of cameras that smaller than the above two and only requires less than 5 minutes to set the camera balance then it's ready to use.
---