---
Hot Product:
GAIA 100 is a carbon fiber monocoque hexacopter with high flight performance and better loading capacity for aerial filming and photography. GAIA 100 can load with all the DJI cameras and gimbals, and all Foxtech series zoom cameras, like Foxtech Seeker-18, Seeker-10, FH318Z zoom cameras, DJI Zenmuse series cameras and gimbals etc.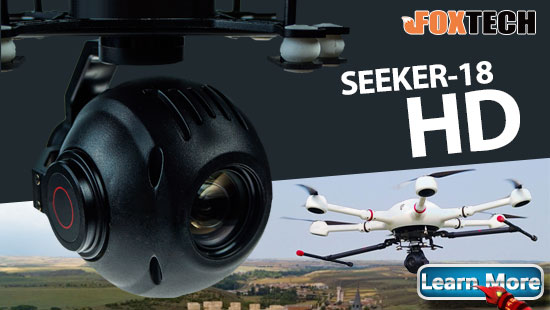 FOXTECH SEEKER-18 is a professional 3-axis Gimbal with 18X Optical Zoom Camera that designed for multicopters. SEEKER-18 is driven by three powerful motors which could keep the camera steady under any states. SEEKER-18 features high strength, good vibration absorbing and corrosion resistant, it can adapt to bad working conditions.
---
New Arrival: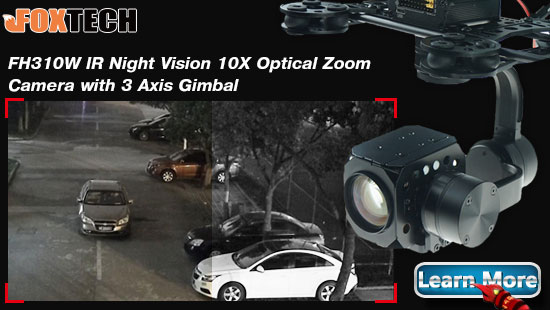 FH310W IR Night Vision 10X Optical Zoom Camera with 3 Axis Gimbal is upgraded based on FH310W.The gimbal structure of FH310W IR version is changed, and the control precision of FH310W IR gimbal is improved.
---