---
Video: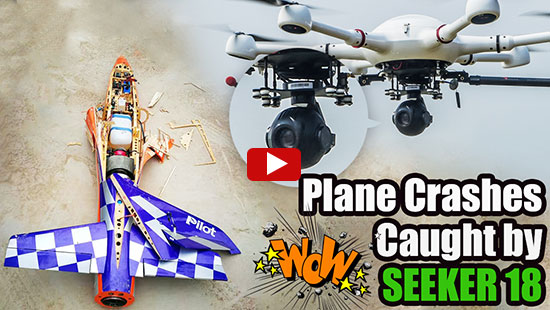 We used FOXTECH SEEKER 18 and GAIA100 hexacopter combo to join a JET model party, and caught 2 crashes, please enjoy, and check the amazing stability and image quality of SEEKER 18 Camera and the Carrier Foxtech GAIA100 hexacopter. If you are interested in the equipment we used in the video, please click here to learn more.
Camera: FOXTECH SEEKER-18 HD 18X Optical Zoom Camera with 3-axis Gimbal
Long duration Hexacopter: GAIA 100 Carbon Fiber Monocoque Hexacopter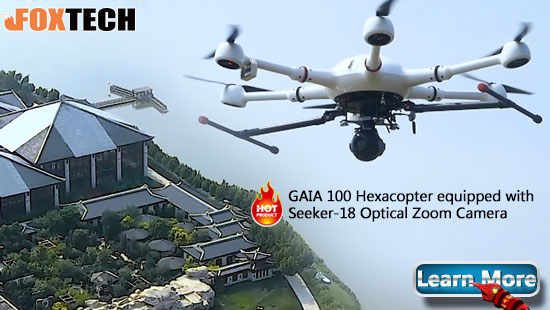 ---
New Arrival: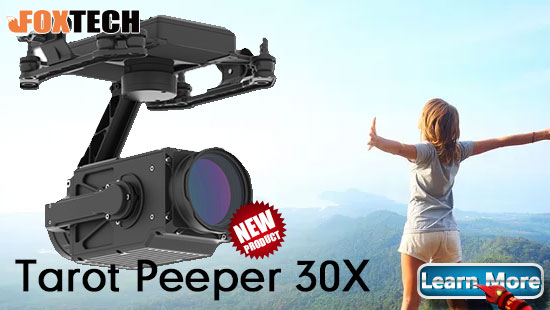 Tarot T30X is a great 3-axis gimbal with 30X optical zoom lens. This Tarot T30X adoopts Sony 1/2 CMOS sensor which supports approx.2 million effective pixels. Tarot T30X offers 1080p FULL HD 30fps video recording onboard and 1080p HDMI output for HD video transmission back to the ground.
---