---
VIDEO OF THE WEEK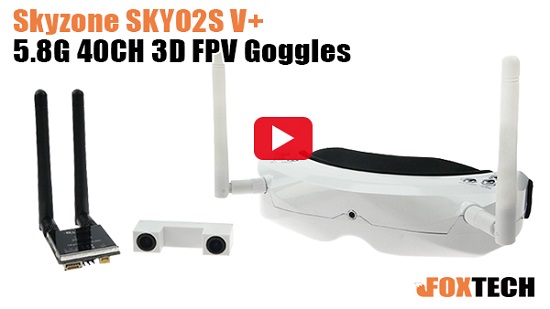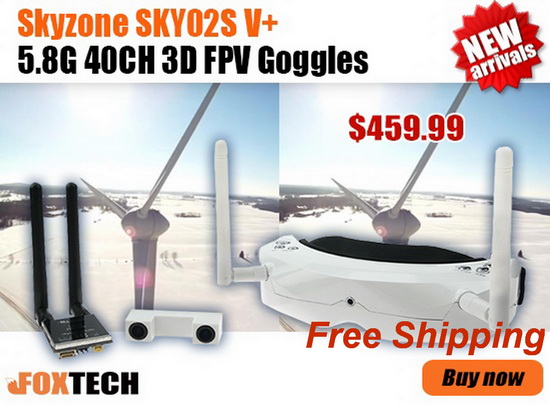 Based on the former V1 to V3 Goggles, Skyzone released the latest SKY02S V+ 3D Goggles. The SKY02S V+ is a 5.8G 40CH 3D FPV Goggles integrated with a 5.8G diversity receiving module,two antenna ports and two independently-working display modules. To work with the supplied SCAM302 3D camera and STX202 dual transmitter,it supplies the pilot an extraordinary realistic 3D feeling to FPV. SKY02S V+ remains all the previous features, such as 3D/2D mode, built-in DVR with playback,head tracking, built-in front camera etc, its new features highlight in HDMI-IN, channel auto searching, new eyeshade with headband for cozier wearing. What's more, comparing to the old version 3D camera and dual transmitter, the new SCAM302 3D camera (12g) and STX202 dual transmitter (14g) come much smaller size and lighter weight, which make the SKY02S V+ a perfect option to FPV racing.
---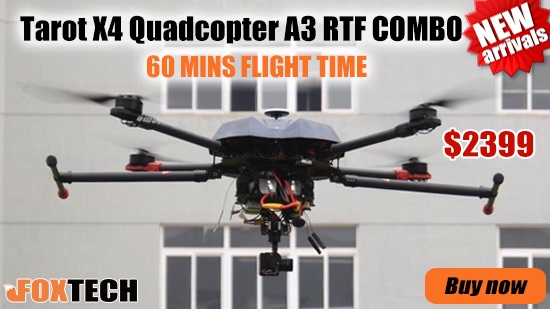 TAROT X4 quadcopter RTF combo is designed for aerial photography professional user, TAROT X4 quadcopter have umbrella- folding arm, the integrated PCB board wire makes the wire of the power and ESC more efficient and safety, also leaves enough space for different kinds of flight controllers. Carrying M600 power combo, TAROT X4 quadcopter provides ample power but with a light weight, portable and convenient for transport. Maximum take-off weight of about 15KG, easily mounted aerial device like 5D Camera.
---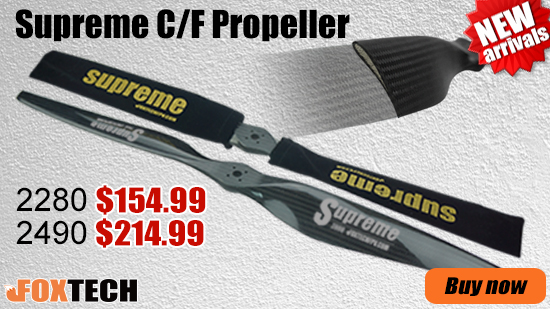 Foxtech Supreme series carbon fiber propeller is specifically designed for professional multirotor platforms. Supreme carbon fiber propellers is made with cork wood sandwich in the middle and high grade CF material on the surface, which ensures lightweight and high strength. All Supreme propellers are 100% well balanced,polished and reinforced,guarantee very little deformation even with very high load and give you a safe and quiet fly.
---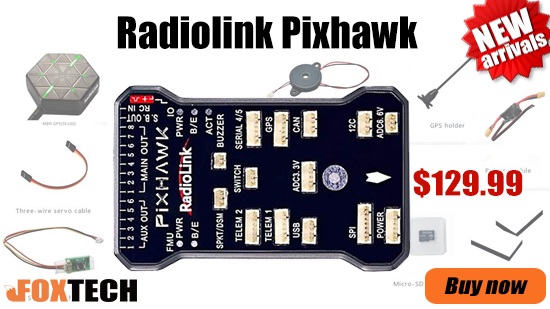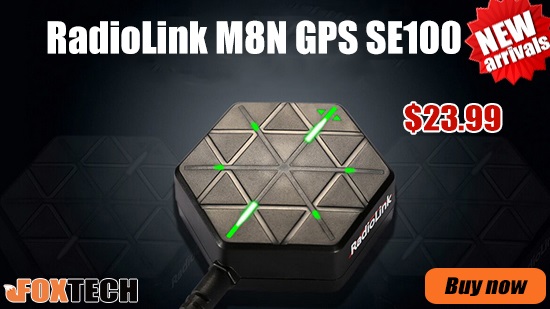 Radiolink Pixhawk is a real king of the open source flight controller made by Radiolink. On the basis of 3DR PIX function, it developes optimized circuit design and creative design automation software QA system, which guarantee the quality of product.
---