---
New Arrival: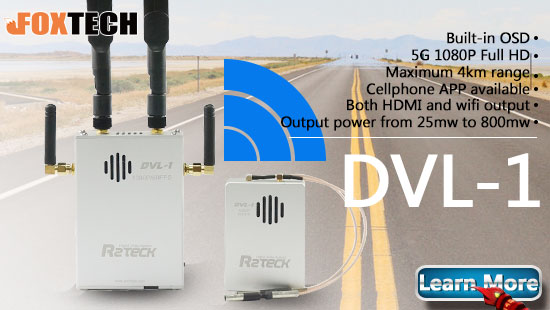 DVL1 is the 1080p Full-HD digital video transmission system which features light weight, low power consumption, long distance and low latency. DVL1 digital video transmission system is based on 5G frequency and with a maximum 4km range in the air with omni-directional antennas. Latency is less than 200ms which is about the same on DJI light bridge 2. The output power of DVL1 is adjustable from 25mw to 800mw. The Receiver module has both HDMI output and wifi output, so the wireless video can be displayed on a Monitor and cellphone at the same time.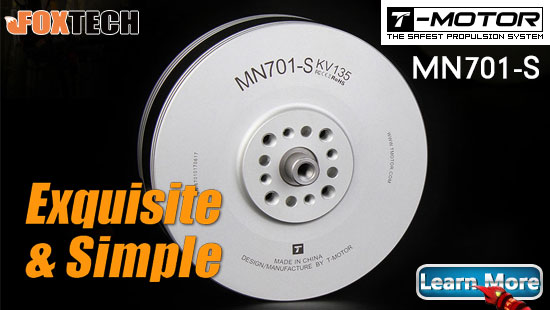 T-MOTOR MN701-S is a stable and reliable motor which has outstanding impact resistance and lifetime.Also MN701-S has excellent cooling performance and waterproof,dust-resistant, anti-corrosion features.Waterproof level is IP45.
T-MOTOR MN7005 adopts imported German 7075 aviation aluminum,and it is so light only 188g. MN7005 also features better cooling performance and high efficiency. MN7005 is an energy saving motor.The motor performance increases by 5%.
---