---
New Arrival: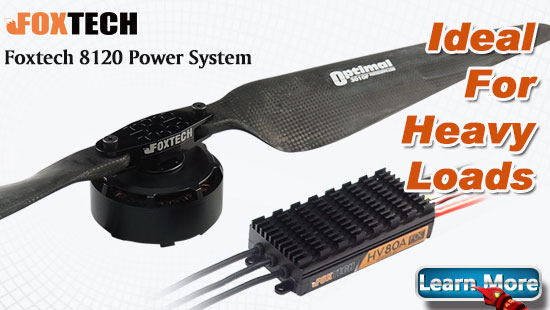 Foxtech 8120 power system is designed for use in agricultural multirotor applications including Foxtech 8120 KV100 motor, Foxtech FOC 80A ESC and Optimal 3010F propeller, which normally could provide 5 to 7kg per axis of rated load capacity. The max lift of one rotor is over 11kg. Foxtech 8120 power system is ideal for heavy loads in harsh environments.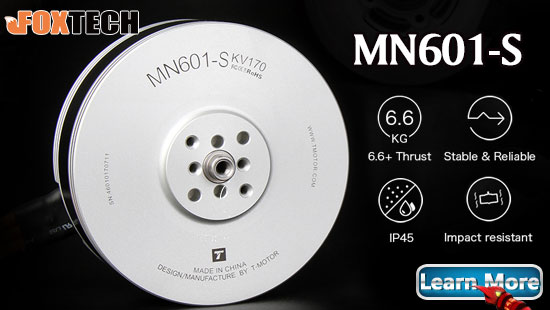 T-MOTOR MN601-S motor is a stable motor with strong power and long service life. T-MOTOR MN601-S adopts the latest anti-rust and anti-corrosion technology,so T-MOTOR MN601-S can work in the harsh environment. T-MOTOR MN601-S also features excellent cooling performance,anti-high temperature and anti-overload etc.
---
Preorder: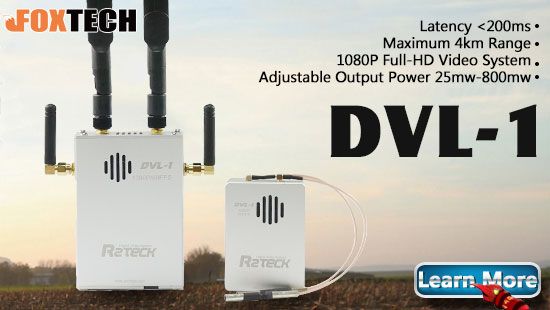 DVL1 is 5G 1080P Full HD Digital Video System, we are accepting pre-order now, all pre-orders will be shipped around late August. Click here to learn more!
---