---
Video:
Second Report: Upgrade details on GAIA 160-Hybrid for 2nd Sea bay crossing Mission
---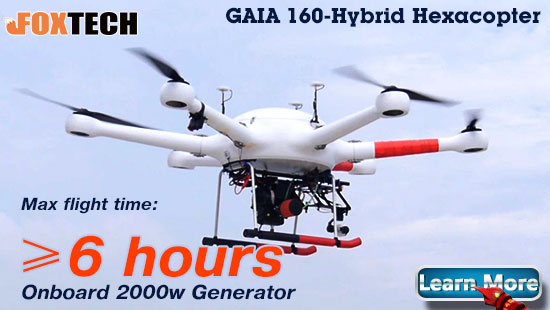 Foxtech GAIA 160-Hybrid hexacopter has an onboard 2000w generator that offers plenty of power to the 6 very high efficiency motors to ensure a long flight time. With 2kg payload, the flight time is more than 5 hours, and with 5kg payload like a high-end camera, the flight time will be still more than 2 hours. Also a 12S lipo battery package is also installed onboard to offer emergency back-up power for quick climbing and quick maneuvering.
---
New Arrival:
Foxtech ballistic parachute rescue system is designed for UAVs to improve the safety of drones. This emergency parachute system is extremely lightweight and easy to install to any multicopters.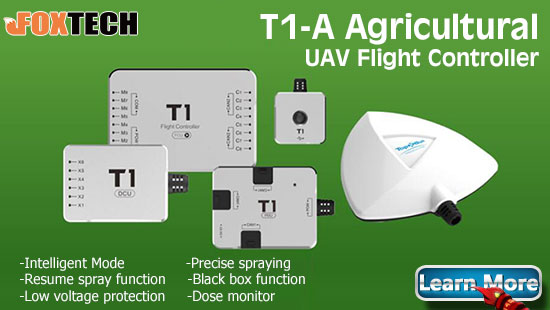 T1-A is a mature flight controller for agricultural UAV. It provides rich and practical function that can meet the multiple requirements of the current agricultural UAV.
---