---
New Arrival: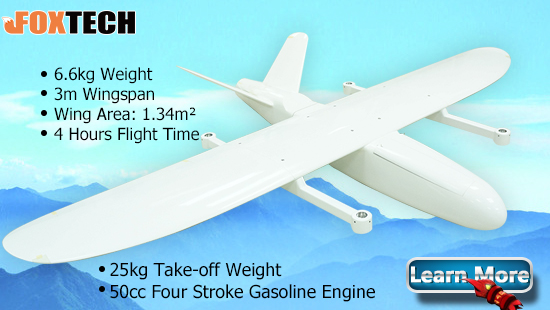 Foxtech Pegasus-300 is a high performance unmanned airframe which features wide wing and professional UAV shape that can do both low and high speed cruise. With 25kg weight the lowest cruising speed is only 60km/h, the highest speed is more than 140km/h. This Pegasus-300 could fly for over 4 hours when the pushing motor is driven by a 50cc four stroke gasoline engine, and with 4L tank.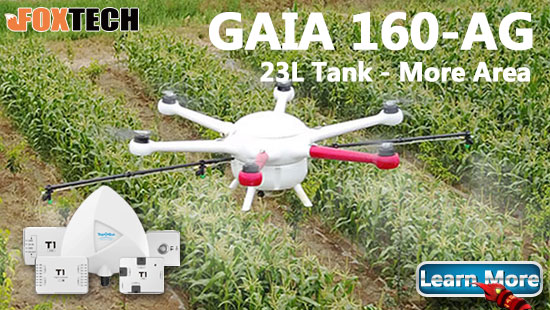 GAIA 160-AG Hexacopter TopXGun T1-A Combo is released! It is equipped with TopXGun T1-A flight controller and TopXGun 2.4GHz datalink. T1-A is a mature flight controller for agricultural UAV. It provides rich and practical function that can meet the multiple requirements of the current agricultural UAV, such as AB point operation, semi-automatic operation and manual operation, it features precise spraying and and also has black box, dose monitor and resume spray function.
---
Hot Product: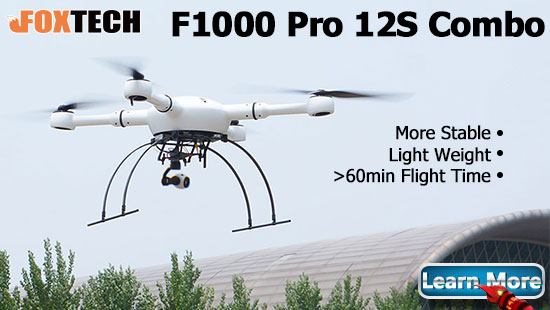 F1000 Pro is a long flight time quadcopter,the flight time is more than 60min. F1000 Pro can be equipped with DJI X3, you can use the lightbridge 2 through DJI GS Pro to control or plan automatic flight. F1000 pro is an ideal flying platform for aerial photography.
---