---
Broke the Flight Time Record! Foxtech completed the 100km crossing sea bay flight in 2hours and 55 minutes!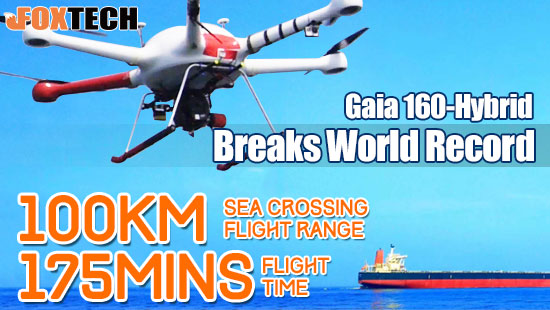 On 9 September, Foxtech team successfully completed the crossing sea bay flight with GAIA 160-Hybrid. GAIA 160-Hybrid took off from a yacht in changdao and landed on Lvshun Shunyi Port of Dalian, the total range is 100km, this is the longest single flight of a hexacopter in the World! Foxtech GAIA 160-Hybrid hexacopter broke the flight time record!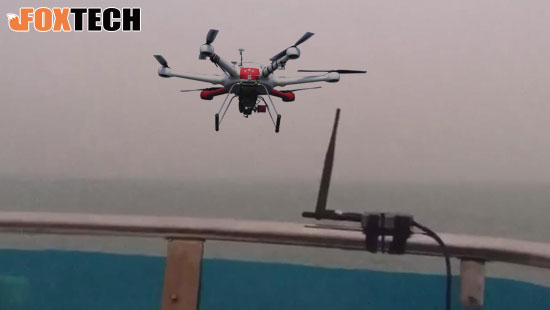 Foxtech team arrived in changdao on 5 September, due to bad weather conditions the flight was actually delayed. Finally, Foxtech team was ready to make their attempt on 9 September.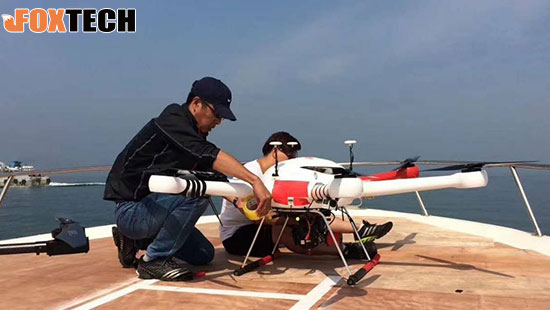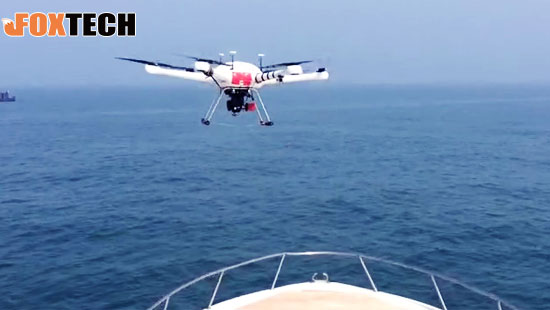 Departing from a yacht in changdao at 11:38.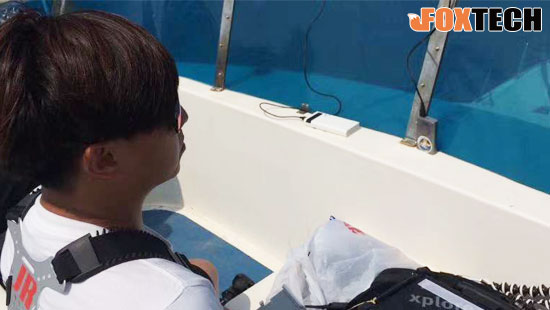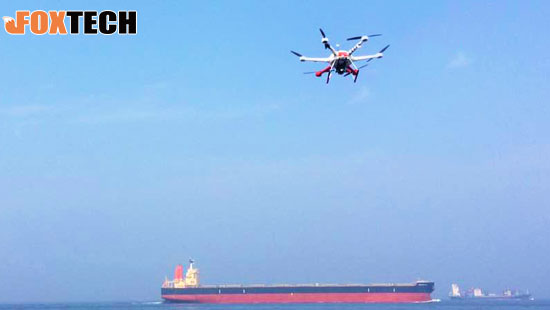 The drone was accompanied by a yacht staying within a range of 500 meters, our operator was controling the GAIA 160-Hybrid.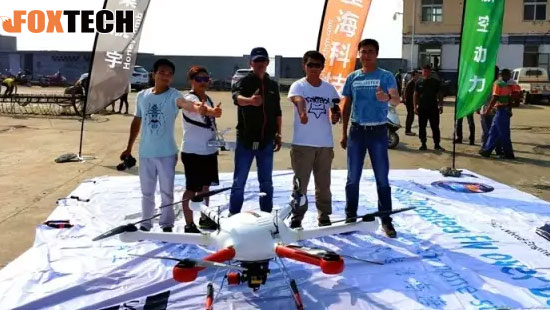 Over 2 hours and 51 minutes after takeoff, GAIA 160-Hybrid landed safely in Lvshun Shunyi Port of Dalian at 14:29.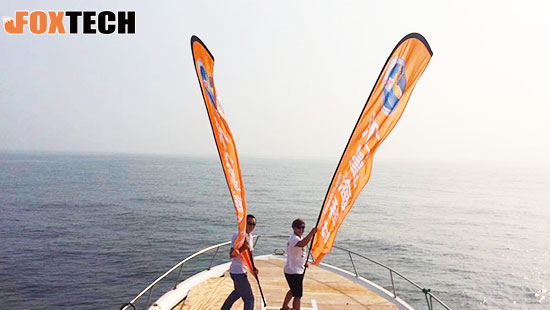 The journey was filled with challenges, because any type of adverse wind will have a severe impact on the drone. So this time the successful flight dramatically proved the reliability and potentials of GAIA 160-Hybrid, proved that Foxtech GAIA 160-Hybrid is a high-performance flying platform which is able to adapt many complicated environment, especially the strong breeze and gale weather. A longer flight time coupled with good stability of GAIA 160-Hybrid opens a wide range of new commercial possibilities for businesses such as inspection of offshore platforms, search and rescue, power line inspection etc.
---