---

1. USD15, 35, 60 coupons will automaticlly effect with orders over USD300, 600, 900 before check out(DJI products excluded).
2. This offer is exclusively available from 14 Sep,2016 to 17 Sep,2016.
3. Free shipping on all orders over 200USD with shipping weight under 2KG.
4. Due to holiday off, orders made in these three days will all be shipped on 18 Sep,2016.
---
For years and years tests and practical applications, Foxtech D130 successfully complete his mission in different areas such as Hollywood movies,disaster cruising, firefight department, forest protection etc.It not only complete difficult actions in professional ares but also save lives and properties for the world. Here is another D130 combo for your choice: D130 X8 V2 U10 combo upgraded package includes D130 V2 frame+ T-motor U10 motors+Foxtech multi-pal 80A-HV ESC + Supreme 2880 pro propellers.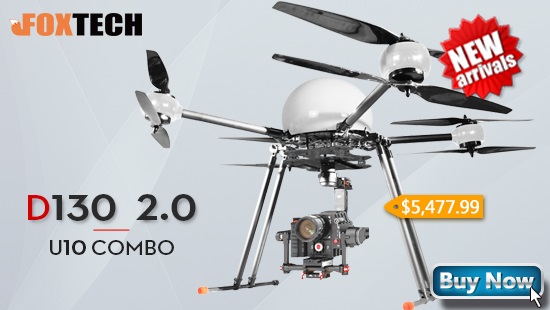 ---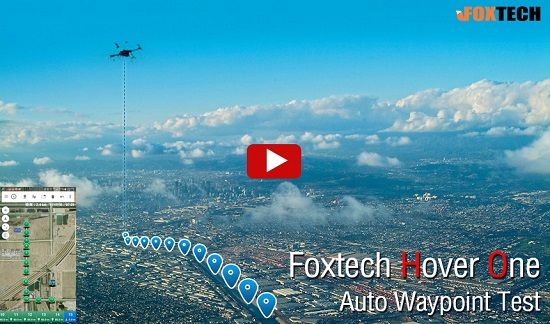 Foxtech Hover 1 Quadcopter is called Human Eyesight Extension in the Air, which is invented for survey, inspection, rescue, tracking, and shooting, also can be a sporting drone . Hover 1 is equipped with high efficient power system, to ensure Long flight time and make Hover 1 fly over the area such as highway traffic jam, fire place, flood stricken region, mountain, lake and coal area, where people can not reach and find out the emergency situation, and then transmit signal and image to the ground station.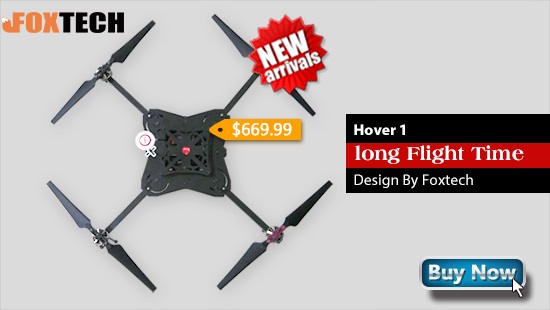 ---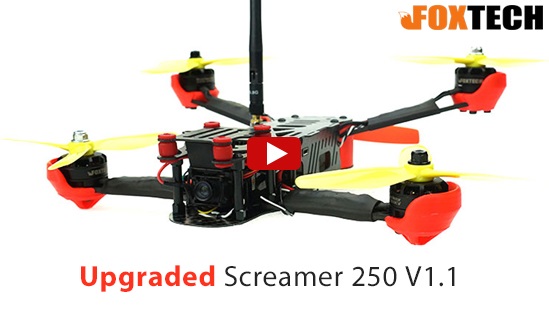 Based on Screamer 250 Version I's success, the Screamer 250 V1.1 is improved to meet higher requirements. Removing Version I CF board, the new thicker CF board helps with frame strenghth and stablization; the improvement of the power distributor makes it more convenient and simple to install the XT60 plug; the mounting position of the camera is also improved, the camera is mounting on the down plate of the airframe; also adding a new fixing plate for the transmitter antenna, which makes the antenna more steady.
---
Be small, Be intelligent, Let's dobby with Dobby pocket drone.The world's first intelligent drone using the SMART drone turnkey solution.Unparalleled elegance in the palm of your hand. The first mini intelligent drone that fits in your pocket.Its pet-like design makes DOBBY fun to use. The drone can loop the loop. One key rolling, then hoover stably. Say goodbye to traditional gimbals and be the first to use the world leading digital 3-axis stabilizing technology which is both compact and equipped with anti-shake technology.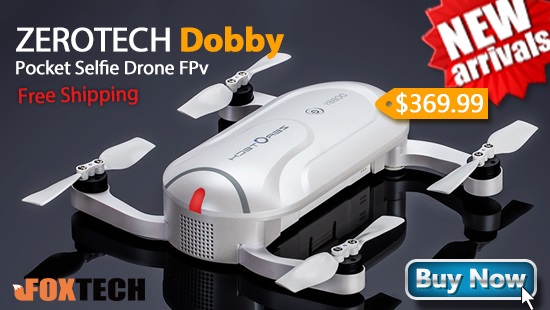 ---