---
Video:
World Record: 175 mins flight time and 100 KM range
---
New Arrival:
Foxtech 3-axis gimbal is specially designed for SONY DSLR A6000. This gimbal is a high stabilized 3-axis gimbal based on FOC motor control technology, which features high stability, lower power consumption,small volume and light weight.The gimbal can be equipped with an Auto Object Tracking Module(AOTM), which will enable the pilot to track static/moving objects very easily.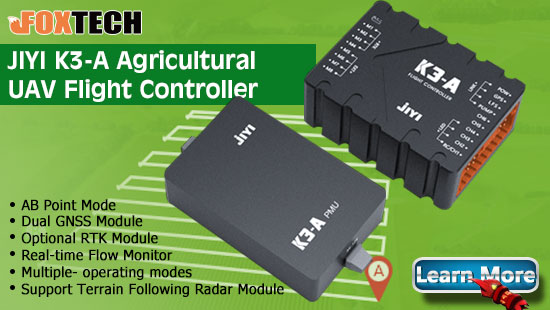 JIYI K3-A flight controller is designed for agricultural UAV which can meet the multiple requirements of the current agricultural UAV.
Foxtech Optimal 2880F is a foldable propeller designed for heavy duty multicotpers.This foldable propeller has good quality and low price.
---