---
How to start/operate/stop NOVA generator Demonstration Video
Foxtech NOVA-2000 Generator for Hybrid Drones
NOVA-2000 generator is a high efficiency generator designed for multicopters and VTOL Fix-wings. NOVA-2000 generator is only 4kg which is much lighter than any other generators that produce 2000w output power, so NOVA generator is five times the efficiency of other generators.
---
Hot Product:
FOXTECH GAIA 160-Hybrid hexacopter is a long flight time hexacopter equipped with gasoline-electric hybrid power system. GAIA 160-Hybrid is made of carbon fiber material so it is very sturdy. The arms are plugable, which saves more space and makes this drone convenient for storage and transportation. FOXTECH GAIA 160- Hybrid is also equipped with a durable landing gear to ensure a stable landing.
---
Flight test for Pegasus-300 VTOL Aircraft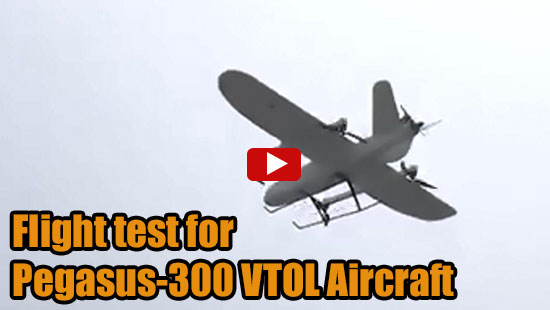 Foxtech Pegasus-300 is a high performance unmanned airframe which features wide wing and professional UAV shape that can do both low and high speed cruise. The fuselage is made of glassfiber and carbon fiber, and the wing is made of balsa wood reinforcement by fiber glass cloth. The frame is about 6.6kg, the wingspan is 3m. And take-off weight is about 25kg, with 25kg weight the lowest cruising speed is only 60km/h, the highest speed is more than 140km/h. This Pegasus-300 could fly for over 4 hours when the pushing motor is driven by a 50cc four stroke gasoline engine, and with 4L tank.
---