---
Due to mass production, 3m Wingspan VTOL Pegasus is 22% off Right Now!!! Grab one as soon as possible.
Foxtech Pegasus-300 is a high performance unmanned airframe which features wide wing and professional UAV shape that can do both low and high speed cruise. The fuselage is made of glassfiber and carbon fiber, and the wing is made of balsa wood reinforcement by fiber glass cloth. The frame is about 6.6kg, the wingspan is 3m. And take-off weight is about 25kg, with 25kg weight the lowest cruising speed is only 60km/h, the highest speed is more than 140km/h. This Pegasus-300 could fly for over 4 hours when the pushing motor is driven by a 50cc four stroke gasoline engine, and with 4L tank.
---
Footage for Night Vision Zoom Camera + IR Laser Light Turning Night into Day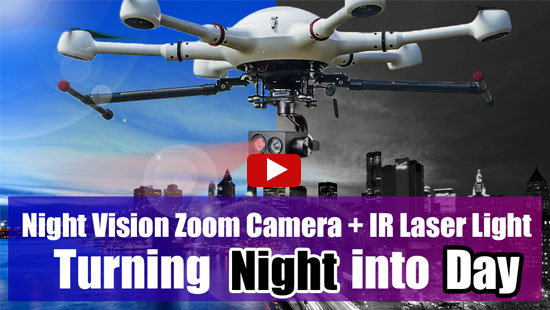 FH312-IR is a high stabilized 3-axis gimbal equipped with a 12X 1080P optical zoom night vision camera and one IR LASER beamlight. The 3-axis gimbal based on FOC motor control technology features high stability, accuracy and sensitive control.
The FH312-IR uses starlight class ultra low light sensor that's as low as to 0.005 lux, and with the help of IR Lase beamlight, the FH312-IR can even see things in absolute dark condition(0 lux)
---
$60 Coupons for All camera and Gimbals Only available in National Holidays(Expire before 4th Oct.2017)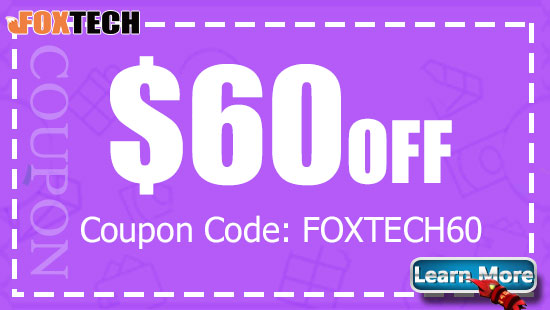 Promotion Detail: $60 off for the eight camera and gimbals listed with coupon code: FOXTECH60
(Sales expires after 4th Oct)
How to enjoy: Input "FOXTECH60" in cart then check out.
Due to Chinese National holiday, Orders placed from 1st to 4th Oct will all be shipped on 5th Oct.
Thanks for your always support.
---