---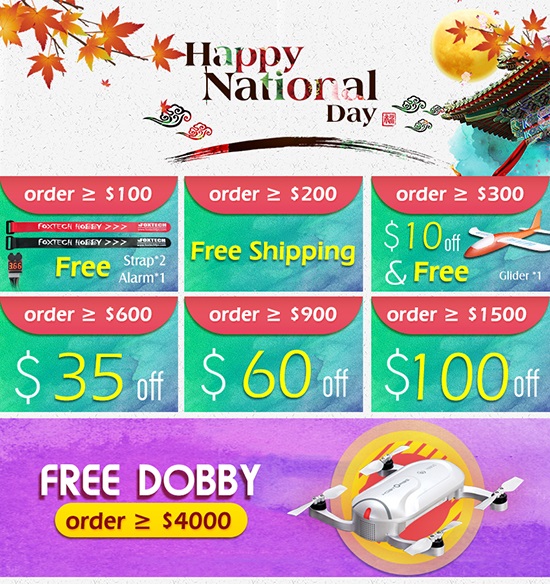 1. Discount details(DJI products excluded):
≥$100: Battery strap*2+ low voltage alarm*1 as gift
≥$200: Free shipping within 2kg
≥$300: $10 off and glider plane*1 as gift
≥$600: $35 off
≥$900:$60 off
≥$1500: $100 off
≥$4000: Dobby *1 as gift
(Gifts will not be shown in the cart, they will be sent with the parcel you purchased)
2. Coupons will automatically effect before check out.
3. This offer is exclusively available untill 7th Oct,2016.
4. Due to holiday off, orders made in these seven days will all be shipped on 8th Oct, 2016.
Thanks for your understanding.
Save your money by shopping NOW!
Foxtech Hobby Team
---
Foxtech Hover 1 Quadcopter is called Human Eyesight Extension in the Air, which is invented for survey, inspection, rescue, tracking, and shooting, also can be a sporting drone . Hover 1 is equipped with high efficient power system, to ensure Long flight time and make Hover 1 fly over the area such as highway traffic jam, fire place, flood stricken region, mountain, lake and coal area, where people can not reach and find out the emergency situation, and then transmit signal and image to the ground station.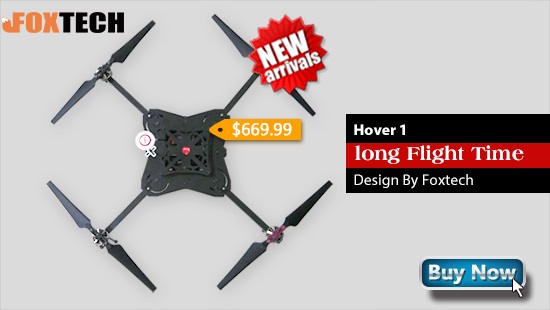 ---
Pocket Drone Hot Sale

---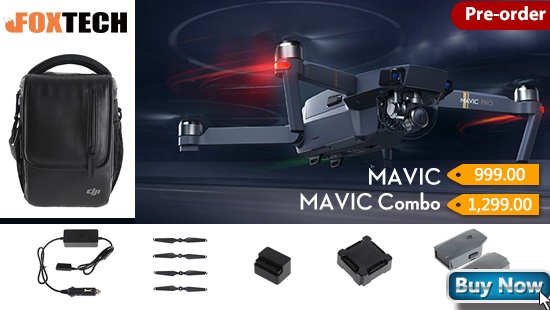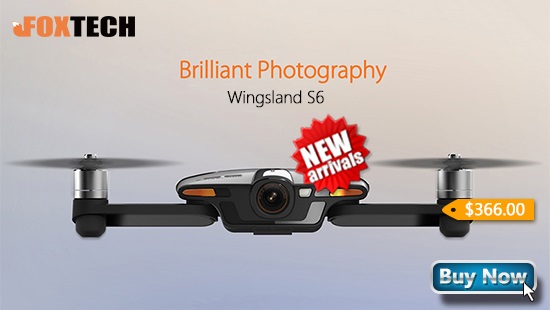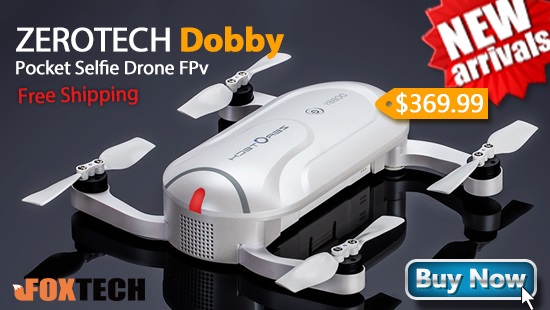 ---