---
Video: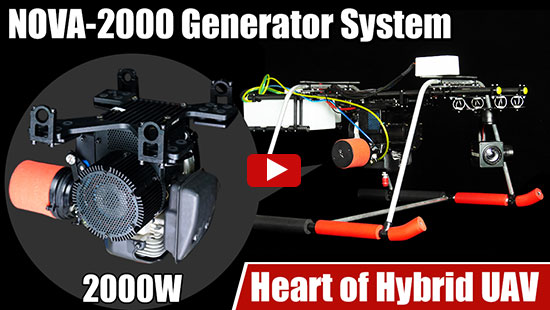 2000W NOVA Generator System-Heart for Hybrid UAV.
---
Hot Product:
FH312-IR is a high stabilized 3-axis gimbal equipped with a 12X 1080P optical zoom night vision camera and one IR LASER beamlight. The 3-axis gimbal based on FOC motor control technology features high stability, accuracy and sensitive control.The FH312-IR 12X optical zoom camera could offer both analog video output and IP output. By using the IP output, you can directly control and watch the video with a laptop via network cable or wireless modem.(The HDMI version will be available around mid October, and then FH312-IR could offer HDMI output without extra HDMI Encoder.)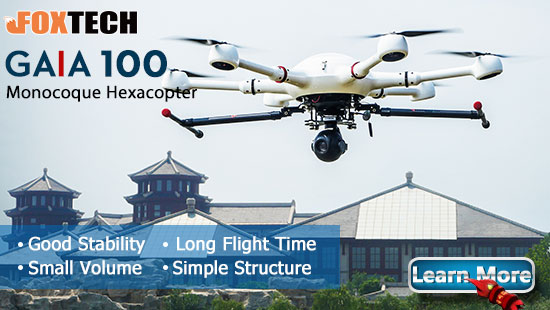 GAIA 100 is a carbon fiber monocoque hexacopter with high flight performance and better loading capacity, it features small volume, simple structure and low cost.
GAIA 100 is a high-quality flying platform for aerial photography with long flight time and good stability. GAIA 100 can load with all the DJI cameras and gimbals, and all Foxtech series zoom cameras, like FH312-IR, Foxtech Seeker-18, Seeker-10, FH318Z zoom cameras, DJI Zenmuse series cameras and gimbals etc.
---
Daily Deal: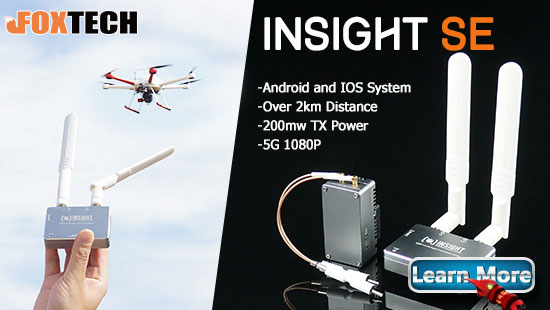 Insight SE is the updated version of Insight 5G 1080P Video Transmission.Insight SE ground unit is compatible with both android and ios system, the TX power is 200mw. The effective transmission distance is over 2km; and if it used with 14db directional antenna(custom), effective transmission distance is over 5km.
---