---
New Arrival:
FOXTECH SEEKER-30 is a high-precision professional 3-axis gimbal with a 30X 1080P Optical Zoom Camera. The 3-axis gimbal based on FOC motor control technology, adopts high-precision encoder in each motor. The 30X Optical Zoom Camera has 4 mega effective pixels, supports 30X optical autofocus.The SEEKER-30 offers 1080p FULL HD 30fps video recording onboard and 1080p HDMI output.
---
Halloween Promotion: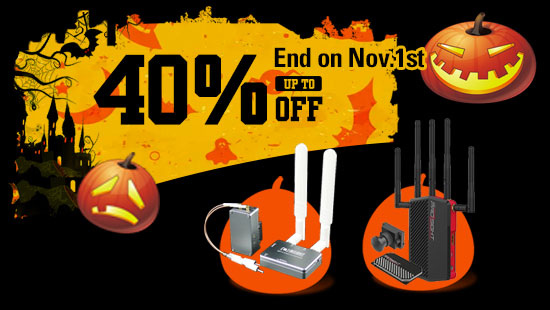 Halloween up to 40% Off-end on Nov.1st.
---
Big Sale:
The Clouds is a big but light weight EPO plane featuring large size, light weight and heavy load. The speed range up to 50-80km. With the help of FPV equipments or UAV autopilot , the Clouds can go over 80 km and back thanks to its maximum 3 hours fly time.
---