---
New Arrival: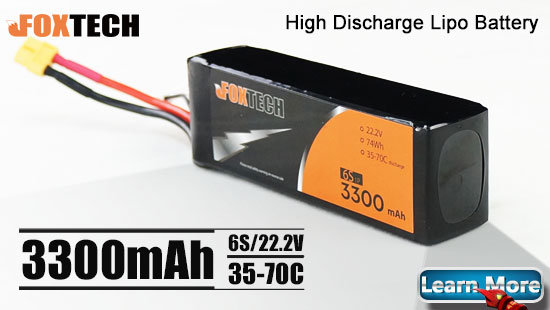 Foxtech 22.2V 6S 3300mAh high discharge lipo battery is suitable for RC multicopter, helicopter. It also can be used as the onboard lipo battery of GAIA 160-Hybrid to offer emergency back-up power for quick climbing and quick maneuvering.
---
Hot sale: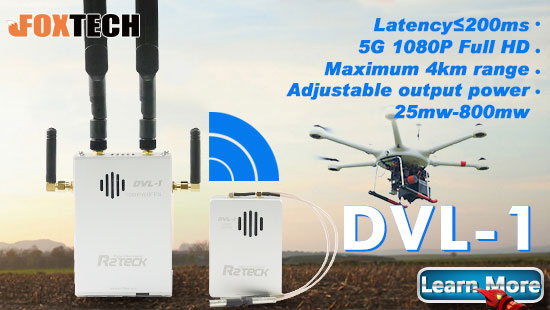 DVL1 is the 1080p Full-HD digital video transmission system, features light weight, low power consumption, long distance and low latency. DVL1 is based on 5G frequency and with a maximum 4km range in the air with omni-directional antennas. Latency is less than 200ms.The output power of DVL1 is adjustable from 25mw to 800mw.
Foxtech Pegasus-300 is a high performance unmanned airframe which features wide wing and professional UAV shape that can do both low and high speed cruise. With 25kg weight the lowest cruising speed is only 60km/h, the highest speed is more than 140km/h. This Pegasus-300 could fly for over 4 hours when the pushing motor is driven by a 50cc four stroke gasoline engine, and with 4L tank.
---