---
Happy Thanksgiving: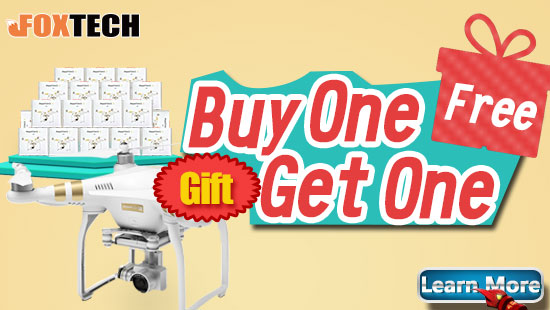 GAIA hybrid UAV orders placed online from 1st Nov. to 30th Nov.,2017, Foxtech will give a DJI Phantom3 SE as gift.
---
New Arrival:
Liquid level sensor is used to measure the level of the free-flowing substances. Such substances include water, oil, gasoline, diesel, agricultural chemicals, etc. This liquid level display is consist of ground display unit and air unit. The liquid lever display must be used with liquid level sensor.
This is electric starter, which is used to rotate an internal-combustion engine so as to initiate the engine's operation under its own power. The fuel tank is made of plastic, the capacity is 4.3L. This fuel tank is suitable for NOVA-2000 generator.
---