---
New Arrival: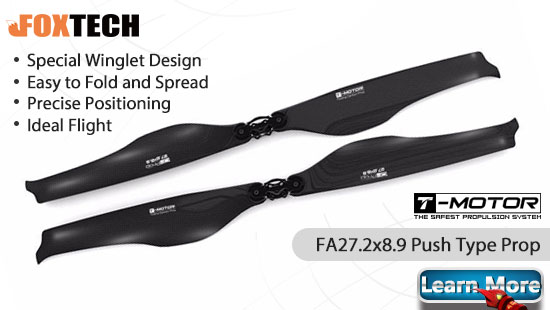 T-MOTOR FA27.2x8.9 Push Type propeller is foldable carbon fiber propeller, it is easy to fold and spread, with precise positioning and will provide you a ideal flight.
---
Hot sale:
TopXGun T1-A is a mature flight controller for agricultural drones.It provides rich and practical function that can meet the multiple requirements of the current agricultural drones. The TopXGun T1-A combo is more professional and has higher reliability.
---
Big Sale:
The CONNEX ProSight is an all-digital, delay-free, HD video solution, which is designed based on CONNEX's unique and proven technology-used by professional drone users as well as the Hollywood movie industry.
---