---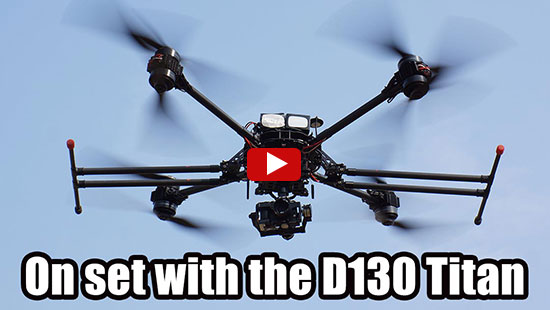 D130 X8 Titan in Rescue Search and Powerline Inspection.
---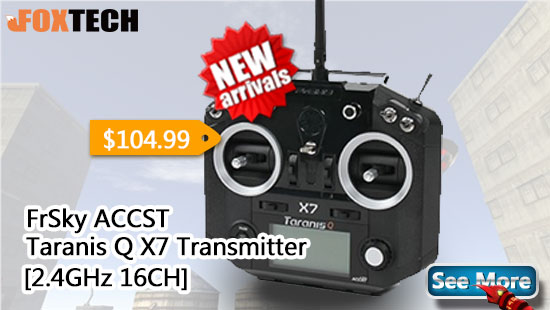 The FrSky ACCST Taranis Q X7 radio transmitter is released. It has two colors— black and white. It is a lower cost and simplified version transmitter , and operates on OpenTX just as the Taranis does. The Q X7 features a modern new and sleek look along with an easy to navigate menu and intuitive scroll wheel and button controls. This 16 channel radio has smooth ball bearing gimbals and is loaded with six switches and two knobs. The MicroSD card slot offers unlimited model memory options, it also has a USB port for upgrades and to connect to a PC for adjusting settings. One of the best features of the Taranis Q X7 is its full telemetry capability, as well as RSSI signal strength feedback. The FrSky X7 also features Receiver Match, Real-Time Flight Data Logging and Super Low Latency for precision flying.
---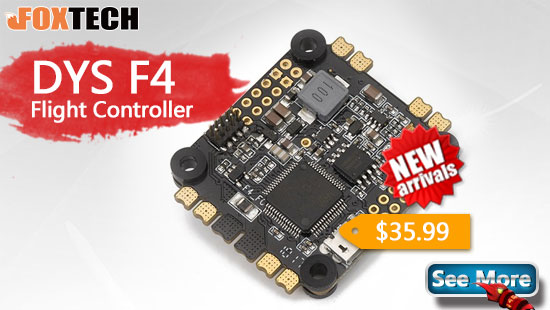 DYS F4 Flight Control uses the OMNIBUSF4 firmware, it is integrated with OSD and Current Sensor, so you don't need to flash firmware additionally, and you could debug OSD via BF ground station. You also could adjust the PID by OSD via remote control. The integrated current sensor can monitor the real-time power consumption. This DYS F4 Flight Control is compatible with all ESCs, as well as DYS 4-in-1 esc without soldering. DYS F4 flight control with 4 damping balls reduces the vibration of motors, which will make your drone more stable during the flight.
---