---
New Arrival: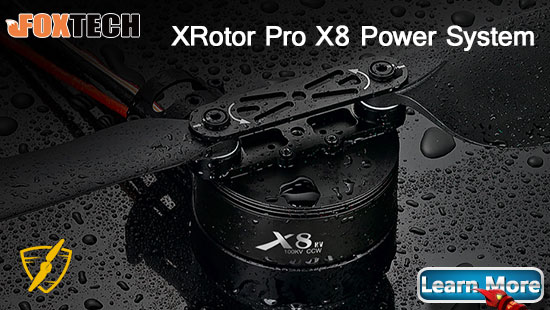 This is XRotor Pro X8 Power System for Agricultural Drones. The X8 power system integrates motor,ESC, propeller and motor mount together, is easy to mount and use.This X8 power system features high stability, reliability and efficiency.
This is signal converter module which is able to convert PWM signal into PPM signal and SBUS signal, or convert two-way PPM signal into PWM signals and SBUS signals, or convert SUBS signal into PWM signal and two-way PPM signal.
---
Hot Sale:
Insight SE is the updated version of Insight 5G 1080P Video Transmission.Insight SE ground unit is compatible with both android and ios system, the TX power is 200mw. The effective transmission distance is over 2km; and if it used with 14db directional antenna(custom), effective transmission distance is over 5km.
---