---
New Arrival:
FH336-TR is a high stabilized 3-axis gimbal with 1080P 36X optical zoom camera. FH336-TR provides 1080P/30 HDMI output. FH336-TR is equipped with an Auto Object Track Module(AOTM), which will enable the pilot to track static/moving objects very easily. FH336-TR comes with powerful night vision capability because of its super low illumination.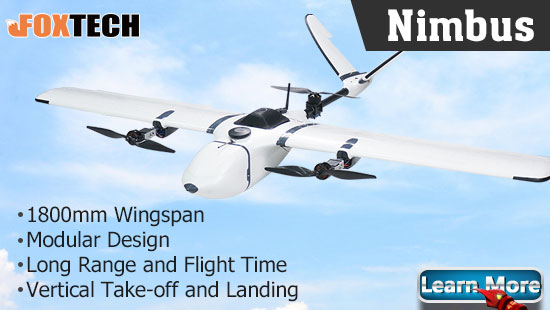 Nimbus 1800 is a long range tilt VTOL FPV plane, which features quick assembly and disassembly modular design. It is extremely convenient to disassemble and carry. The wing and the head cover are connected by double hooks, so it is very convenient to use. The carbon tube has been extended to three quarters of the wing, which can provide a great wing strength.The flight time of this VTOL aircraft is up to 2.5 hours.
---
Restock:
T-MOTOR series ESCs, feature low Noise,temperature and interference, also has fast Response and high efficiency.
---