---
Happy New Year:
Orders placed during the New Year's Day holiday will be shipped successively according to order numbers.
---
Hot Sale: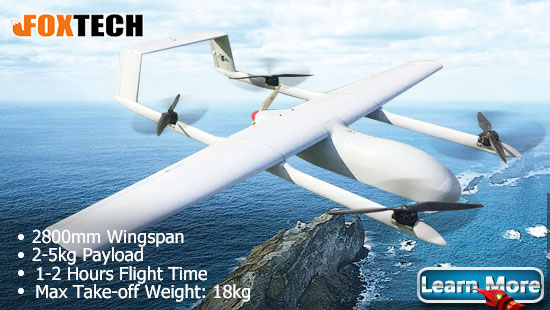 Foxtech HUNTER-280 is a VTOL aircraft that can hover, take off and land vertically. HUNTER-280 is capable of carrying a large payload and offers a long flight time. The HUNTER-280 is an exceptionally large aircraft designed for professional use.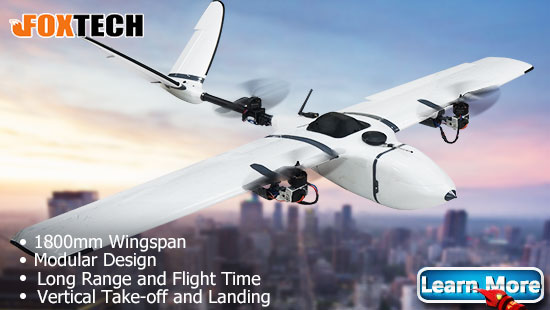 Nimbus VTOL is a modified version of original Nimbus 1800mm FPV plane. By adding additional tail motor and digital tilting servos, the modified version, Nimbus VTOL is becoming a Tri-copter VTOL with vector Yaw. The Nimbus VTOL can now take off and land vertically like a multicopter, also can fly fast as a fixed wing.
---