---
Video: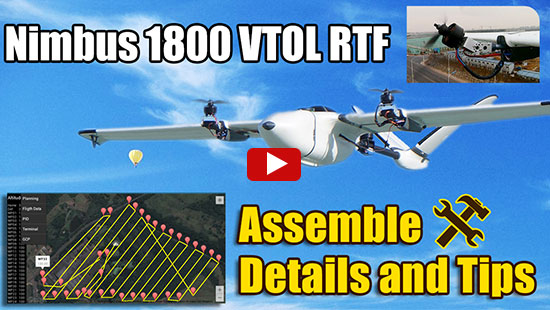 Nimbus 1800 VTOL RTF Assemble Details and Tips.
---
New Arrival:
Tarot Flamingo-M 3-Axis Handheld Steady Gimbal is released! It features high-efficiency, stability and high compatibility, and the gimbal can rotate 360 degree continuously. It can reach up to 12h endurance.
This is power amplifier for 2.4G radio transmitter. It features lightweight and mini size. 1000mW output power features a much further control range.
---