---
New Released: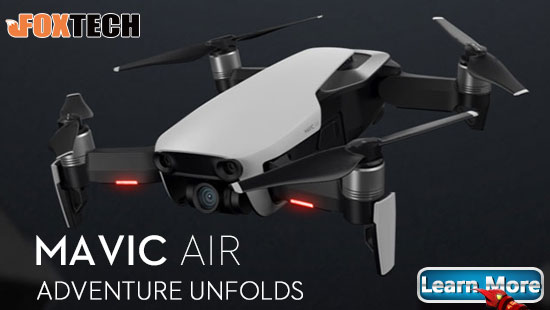 DJI Mavic Air is released! Inheriting the best of the Mavic series, this ultraportable and foldable drone features high-end flight performance and functionality for limitless exploration.
---
Hot Sale: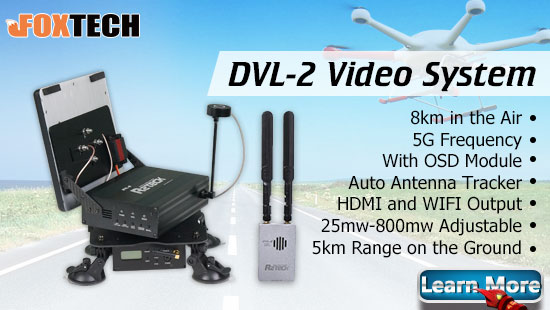 Compared with DVL1, DVL-2 receiver is equipped with a planar antenna, which can be adjusted automatically to get a better signal and ultra-long communication distance. Also the transsmiter is equipped with an OSD module, so beside the video, the OSD data also could be displayed on the monitor, like transmitter voltage, transmitting power, longitude, latitude, height etc. DVL-2 digital video system is based on 5G frequency and with a maximum 5km range on the ground, more than 8km in the air.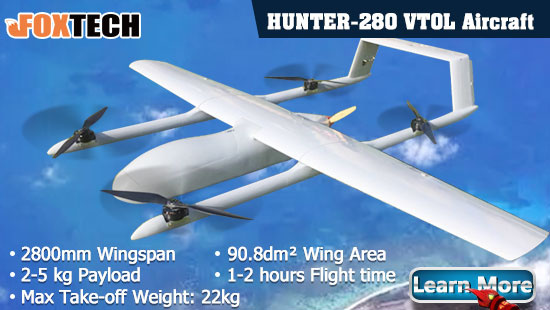 The HUNTER-280 VTOL is an exceptionally large aircraft designed for professional use. HUNTER-280 VTOL could hover, take off and land vertically, and also is capable of carrying a large payload and offers a long flight time.
---