Want to see more details or what's going on at a certain height or distance? Foxtech FH310Z is an ideal solution for it.
The FH310Z is a plug-and-play package with a HD 1080P 10x Zoom camera and a 3 axis stabilized gimbal,suitable to inspection, serveillance, search and rescue.

FH310Z HD 10x Optical Zoom Camera
FH310Z consists of a 1080p 10x optical zooming camera and a 3-axis gimbal. The zoom camera can take and record the 1080p 30fps video to an on board TF card. The zooming function makes it possible to see objects in detail over distance. The inner processor and the 3-axis gimbal provide mechanical and digital stabilization at the same time which guarantee the stone-still stable image even at full zooming in.
FH310Z 's camera module is also fully shielded by beautiful aluminum case, even though, the total weight of the camera is only 370g.
The FH310Z also features incredible focus speed that less than 1 seconds, which is an important feature for using on a drone.
we considered the difficulties of locking an object at full zooming in, so a special mode switch is designed to change the moving speed of the gimbal, that helps to lock on an object with 10 x zooming since we need very gentle control at this moment. the mode switch can also help you to change between head-lock mode and follow mode. The head lock mode only works with the low-gimbal-moving-speed mode.
The FH310Z can also take photos up to 14 mega pixel. The photo / video/playback functions can be chosen by another switch assigned to a 3-position switch on your radio.
The FH310Z has two video output ports, HDMI(1280*720*60fps ) and Analog, which makes it possible to use traditional analog 5.8G video link or the high resolution HD video link.
The key feature of FH310Z zoom camera is an ICR switch which can be activated by the IR controller coming with the camera. Once the ICR function is activated, the low light lux will change from 0.05 lux (full color) to 0.01 lux (black and white).
Specifications & Features:
-Working voltage:12V
-High image quality: 1/4" 3 megapixel CMOS sensor
-Output resolution 1280*[email protected]
-Recording resolution: [email protected],[email protected],VGA 30fps
-Optical zoom: 10x zoom focus length:f =4.9~49mm,diaphragm diameter φ12.0
-Support wide dynamic,dynamic range up to 105dB,good capture in both strong and low light condition
-Interface: HDMI and AV output,up to 32GB SD card storage at 1080P
-Real-time quick focus function, focus time<1S
-Manual focus available when auto focus can't deal with the complex background
-Support flip vertical/flip horizontal/still image,AWB,auto gain control, auto color correction
-Working temperature range: -10℃ - 55 ℃
-Super Low lux: colorful 0.05 lux @ F1.6, ensures clear details display shooting in low light
-PWM zoom control
-Multipal working modes: Photo shot,video recording start&stop,playback
-Small size:63mm×47mm×40mm
-Light weight:100g

FH310Z 3 Axis Gimbal:
FH310Z comes with a 3 axis stabilized gimbal. When you pilot a copter or a plane with the zoom camera, the gimbal will stabilize the video to ensure a stable review of the desired location.

Speficications & Features:
-Working voltage: 3S(11.1V)
-Working current: Static,[email protected]; Dynamic, [email protected]
-Fully assembled, Plug and Fly
-PID pre-calibrated
-3 zoom speed options: low,middle,high.
-Control range: -90°to +90°(Tilt)
-150°to +150°(Pan)
-45°to +45°(Roll)
- Working temperature: -10℃~50℃
- Weight: 260g
- Size: L105mm x W91mm x H98mm
FH310Z Inverted Installation Manual
Your purchase includes:
-1xFH310Z HD 10x Optical Zoom Camera
-1xFH310Z 3 axis gimbal
Optional:
1x AUTO Object Tracking Module for Zoom Camera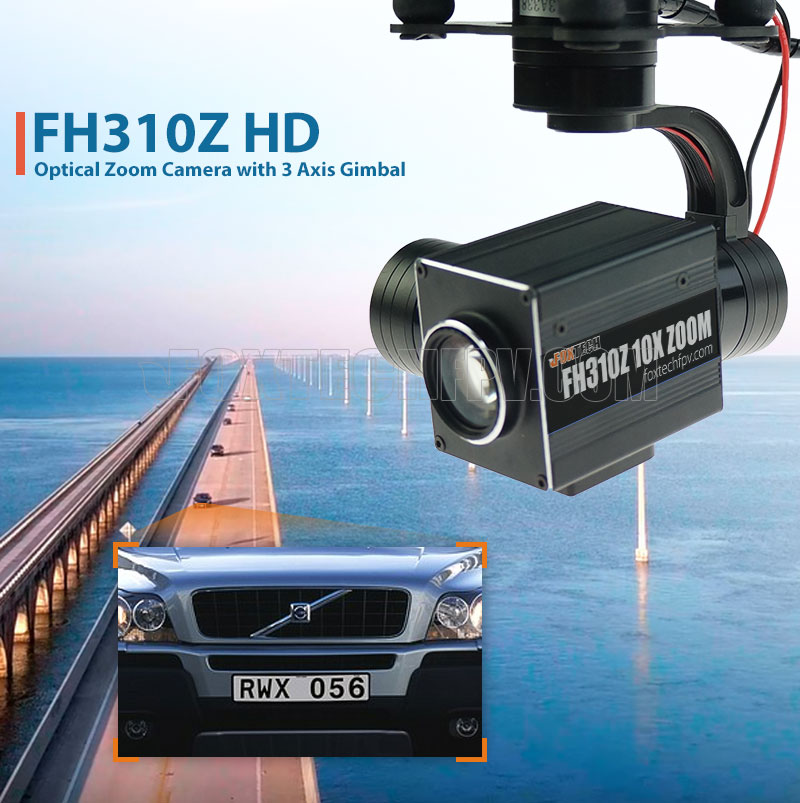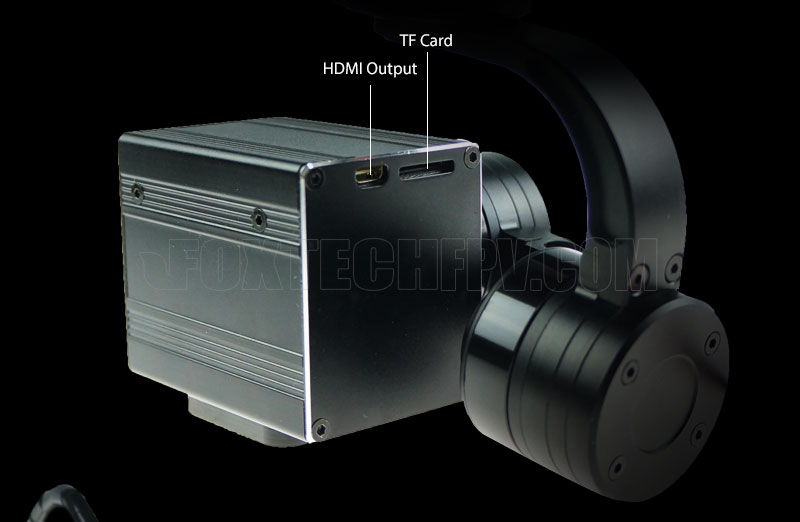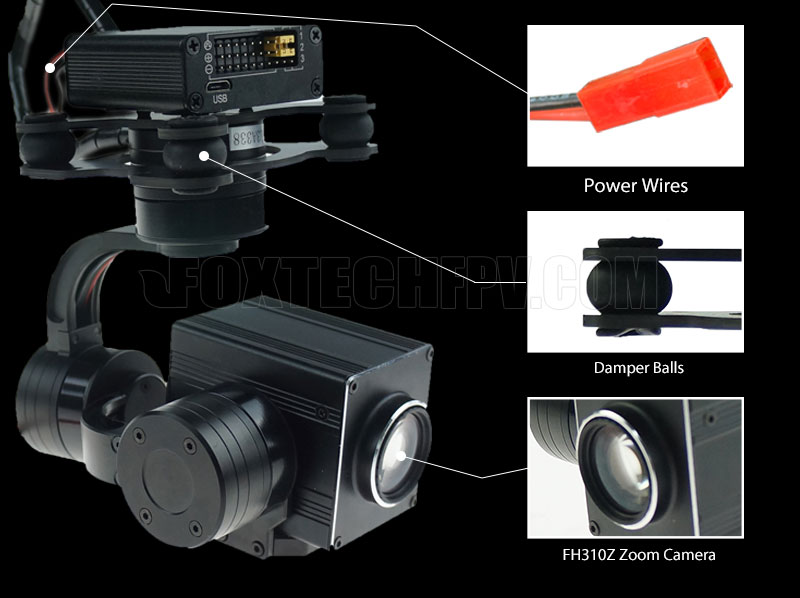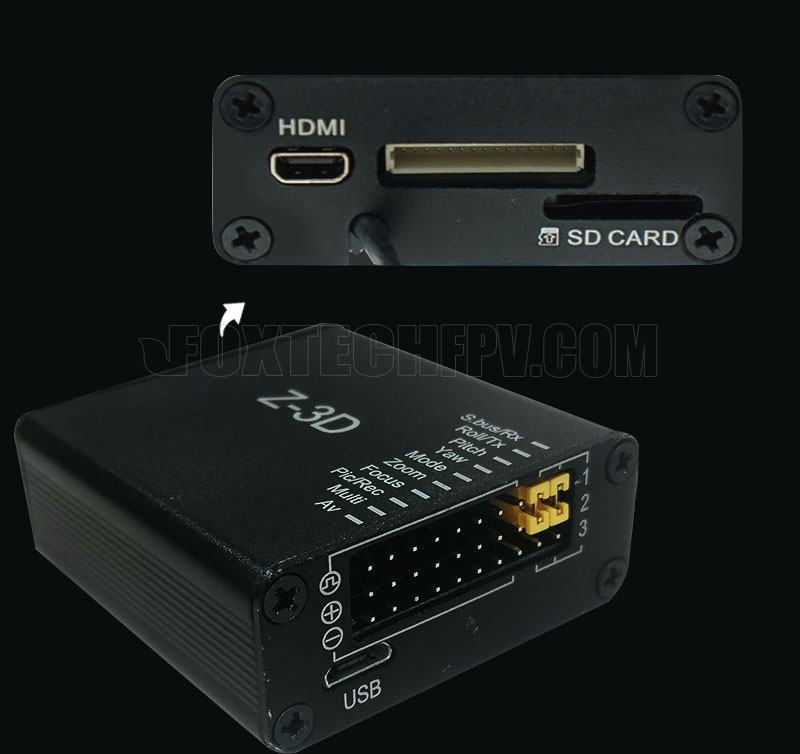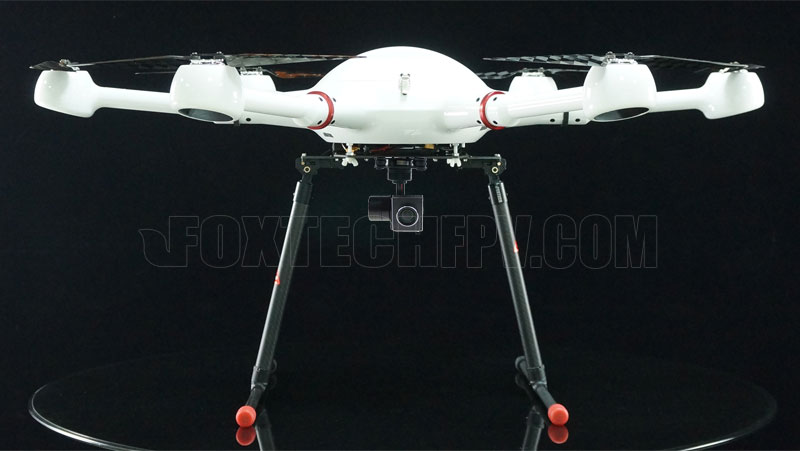 Optional: