For years and years tests and practical applications, Foxtech D130 successfully complete his mission in different areas such as Hollywood movies,disaster cruising,firefight department, forest protection etc.It not only complete difficult actions in professional ares but also save lives and properties for the world.
Here is another D130 combo for your choice: D130 X8 V2 U10 combo upgraded package includes D130 V2 frame+ T-motor U10 motors+T-MOTOR FLAME 80A ESC + Supreme 2880 pro propellers.
Foxtech D130 X8 V2 U10 Combo increases max take-off load to 34kg and insures more powerful thrust.
Features:
-Diameter: 1300mm
-Weight: 9.3kg (Dual landing gears,without battery,gimbals)
-Weight: 9kg (Single landing gears,without battery, gimbals)
-Max Take-off Weight: 34kg
-Max Pay Load: 20kg
-Max Flight Time:42 minutes no payload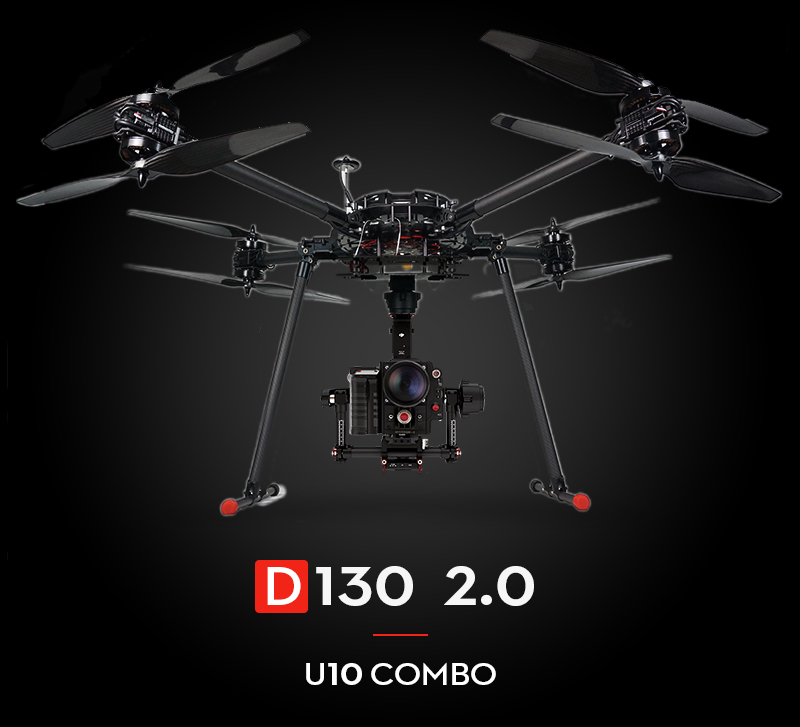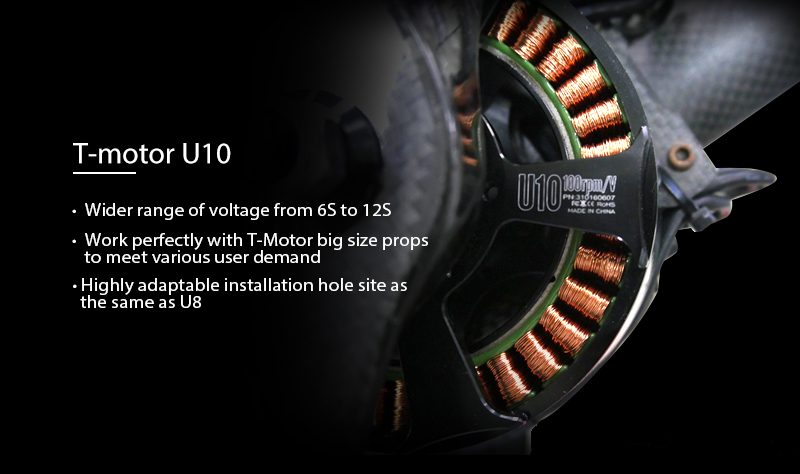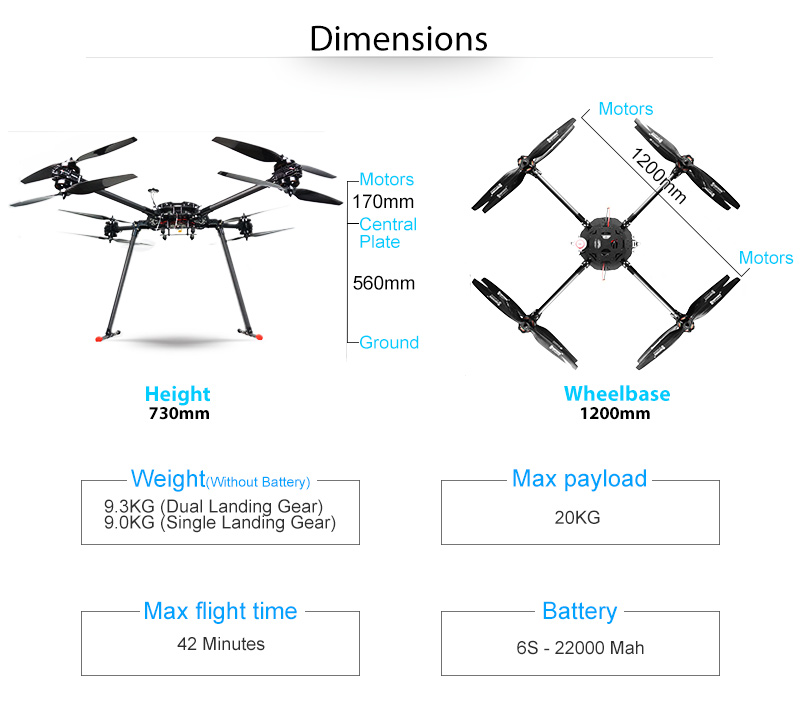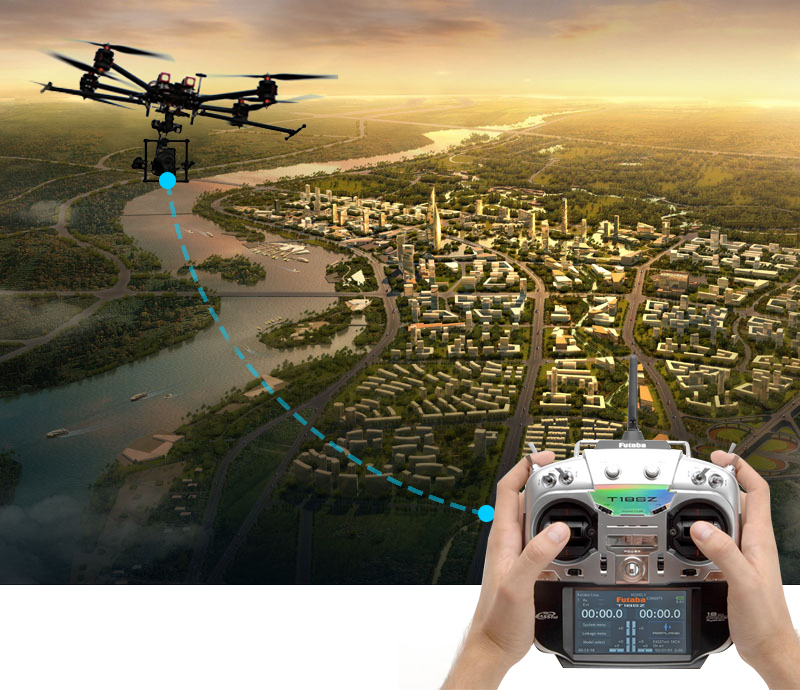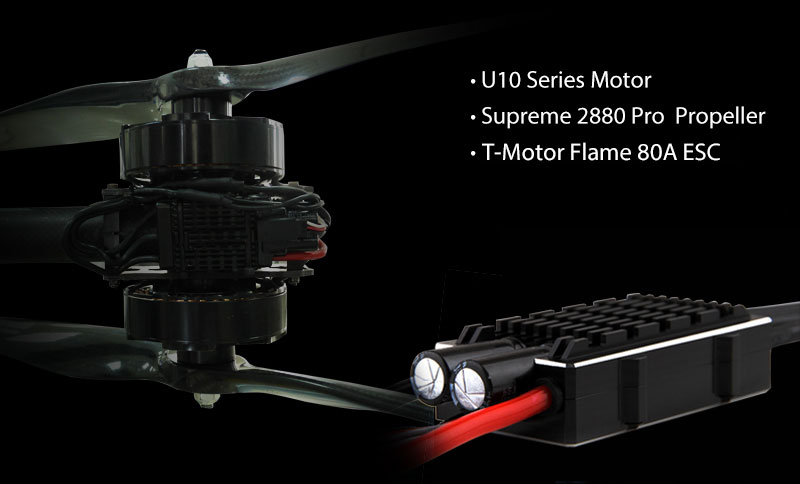 Your purchase includes:
-1x Foxtech D130 X8 frame
-1x DJI A3 Flight Controller
-8x T-MOTOR Flame 80A ESC
-4x Foxtech Supreme 2880T CF Propeller
-8x T-MOTOR U10II KV100
-1x D130 Gimbal Loading Kits
-1x EFT V3-E High Current Power Distribution Board-New Version
-1x Plug/Cable/Wires/Shrink Tubing etc
-1xFoxtech Single Landing Gear
Optional:
-1x Foxtech Devourer130 Dual Landing Gear
-1x Foxtech D130 Canopy
-8x Foxtech Motor Cover
-1x Foxtech Foldable GPS Seat
-2x Foxtech 6S 22000 Lipo Battery