Falcon Lite Gimbal is a big brushless gimbal designed for NEX5/7 or smaller cameras. It features zero noise, easy adjustment and nearly full range of camera compatibility.
Parameter:
-Working Voltage range: 2-4S lipo(8-14V)
-Max tilt working range: 90 degree
-Max roll working range: 270 degree
-Working Principle: close circuit control
-Tilt / Roll control via RC: Available
-Max Camera weight: Around 550g
-Dimension: 165mmx130mmx190mm
-Cam holder width: Adjustable
-Weight: 510g
-Motors used: Foxtech BGM4108 130T
Your purchase includes:
-Carbon Absorber Assembly x1
-Falcon Lite Brushless Gimbal x1
-100g Damper x12
-Brushless Motor x2/Controller & wires
Falcon Lite Brushless Gimbal Assistant Download: DOWNLOAD
Javasetup6 Download: DOWNLOAD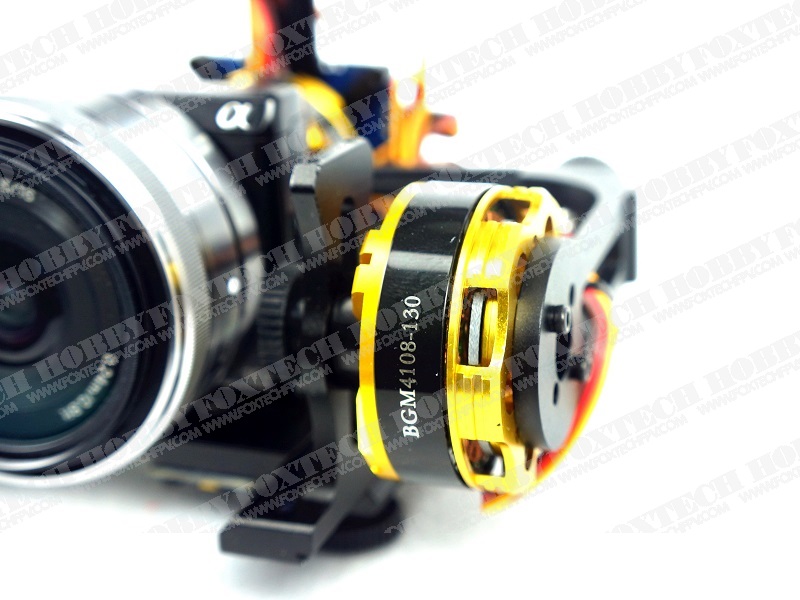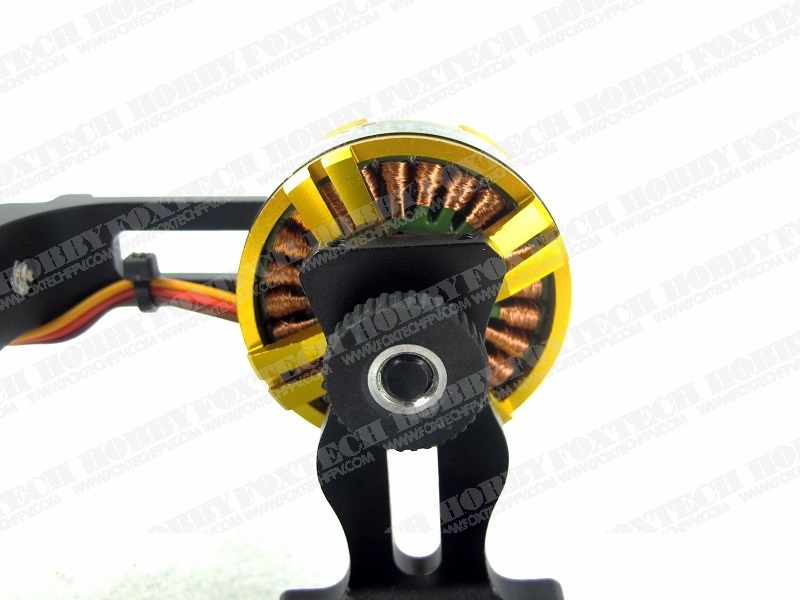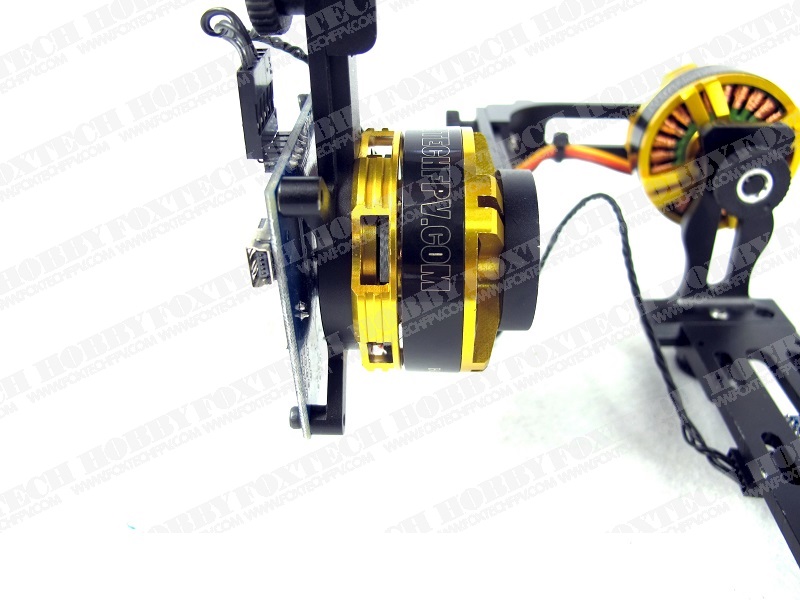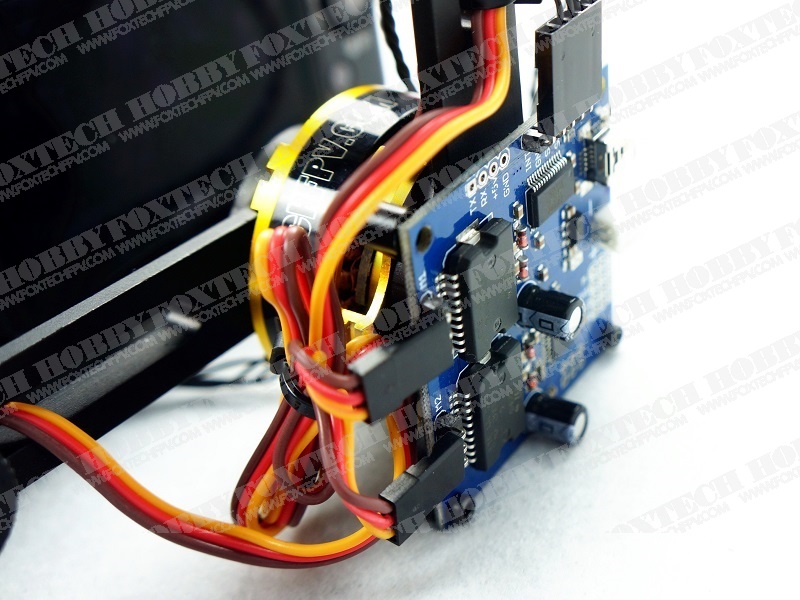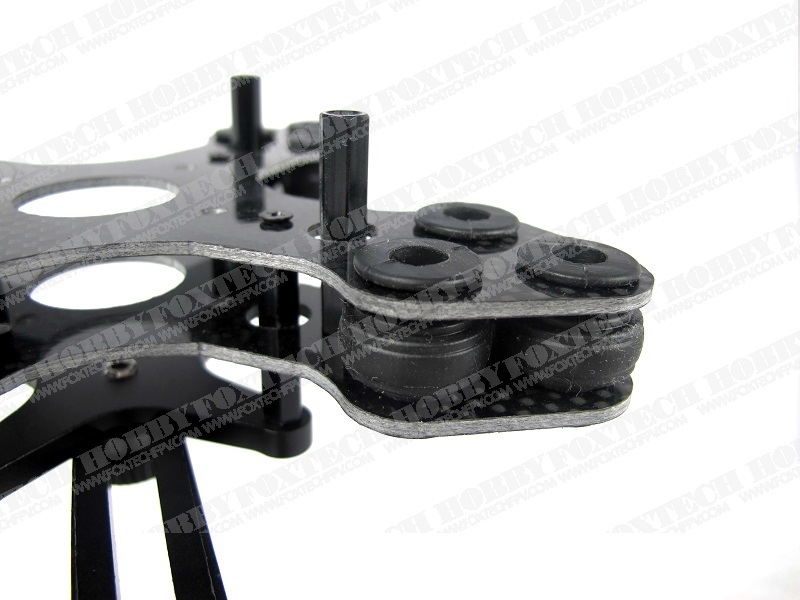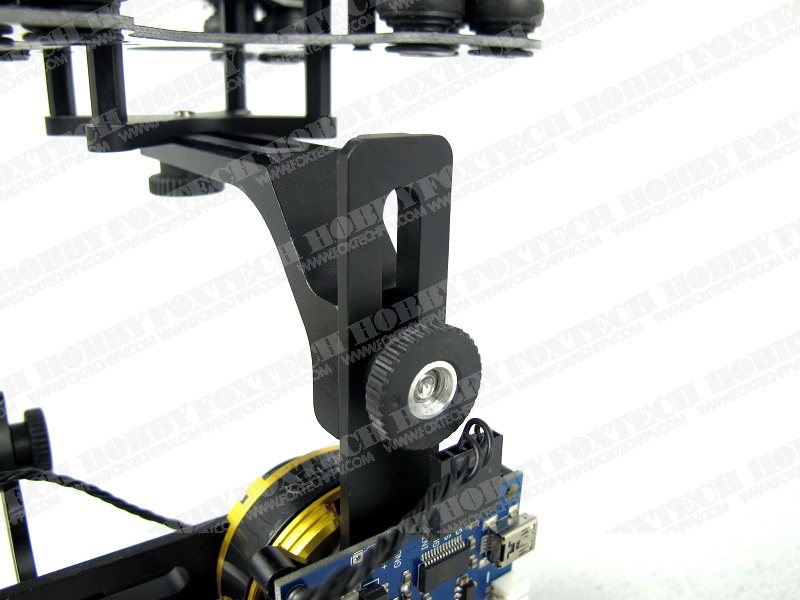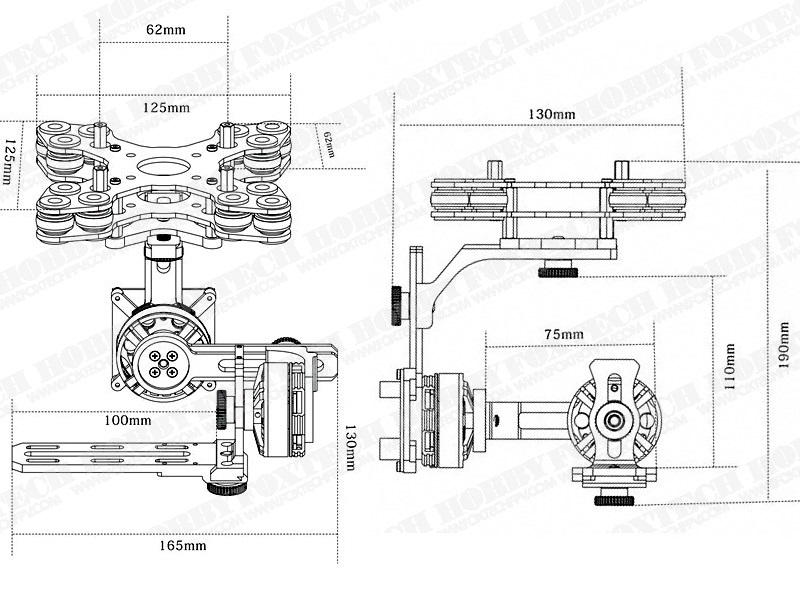 Falcon Lite Gimbal isn't preset for Sony NEX5/N7. Need you set it according to below pictures. In case you need to use a different camera, the balance work must be done according to the demo video and user manual.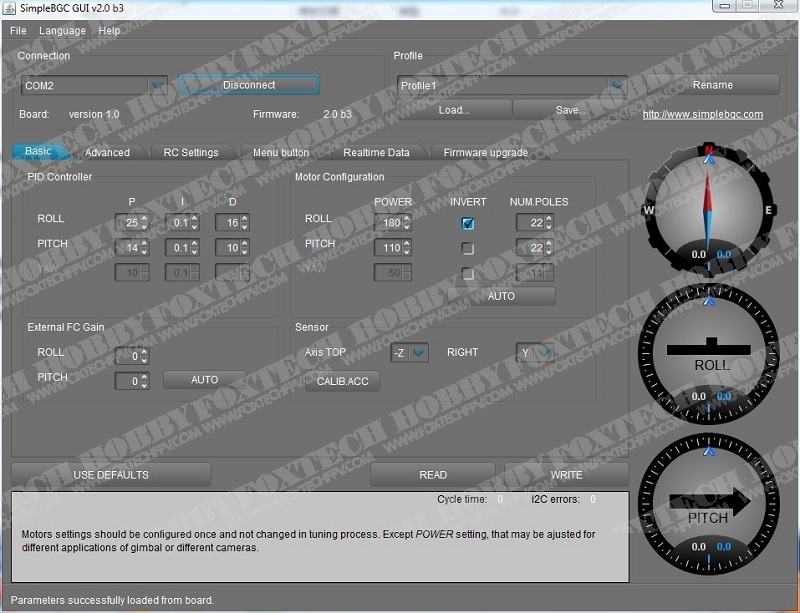 How to set parameters on the computer.
1. connect a standard USB cable to the main board.
2. The computer will recognize the main control board automatically
3. Your computer may assign the main board with COM 1, 2.......12
We suggest to change the corresponding COM port of main board to anyone below COM4.
You can find how to change the COM number in COM port advanced setting on the computer.
4. the assistant software will automatically find the mainboard's assigned port, Click on"Connect", the parameters of the control board will be acquired by the software and then you can change.
Gimbal Balance
It's VERY IMPORTANT to balance the Falcon brushless gimbal. Please notice gimbal pendulum effect Doesn't mean balance, true balance likes a seesaw, the gimbal can stop at any position, whether tilt or roll.
1. Mount camera on the gimbal and turn off gimbal power.
2. Wiring cables to get rid off jamming.
3. Adjust camera mount plate/roll clamp/tilt joint screws, ensure gimbal completed balance.
4. Move and rock gimbal, the gimbal will keep its attitude without change, if not, please repeat step2 to step3.