M700 TEST VIDEO:
https://www.youtube.com/watch?v=JMzcHbyoqWE
Very convenient bright 7'' D700-58 monitor with a Foxtech 5.8G receiver built inside.
It comes with a quite nice black hood too.
Directly compatible with the monitor battery(not includes).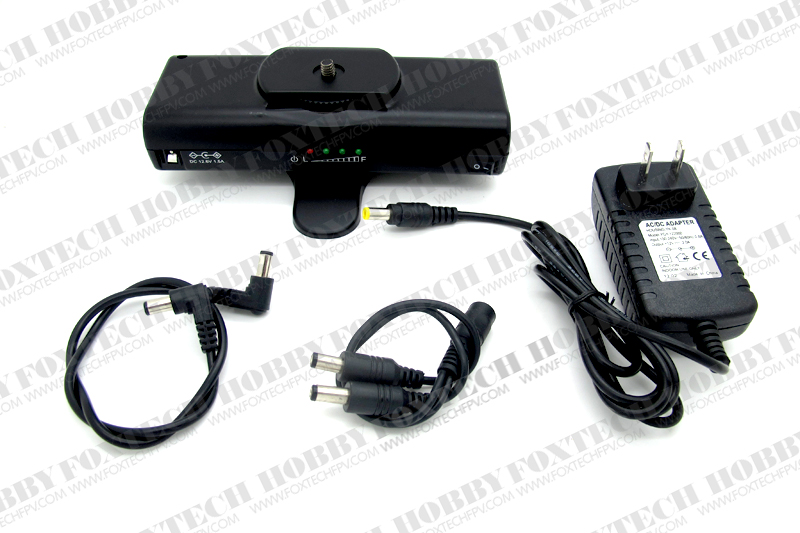 D700-58 has a very important feauture for FPV user, it NEVER have
'BLUE SCREEN'
problem.
Note:The default display mode is PAL,if you use NTSC cam or other format, please choose it in the menu to get the most suitable view on the monitor.Supported video format: NTSC M, PAL M, NTSC BG, PAL N, NTSC DK, PAL DK, PAL I and SECAM BG.D700-58 5.8 GHz (RPSMA Ant Connector) LCD Screen Receiver Monitor
Specification:
1. Screen size:7"
2. Screen type: TFT LCD Screen/long life, LED backlight
3. Resolution: 800*480
4. Brightness: 450cd/m2
5. Contrast: 500:1
6. View Angle: 140/120degree (Horizontal/Vertical)
7. Working Voltage: DV 8-18V(center positive) or 11.1V Li-battery
8. Power Consumption: < 5w
9. Size: 182mm x 127mm x 32mm
10. Built-in 5.8Ghz receiver.
11. Working temperature: -10℃~+ 65 ℃
Working frequencies
· CH1: 5705MHz
· CH2: 5685MHz
· CH3: 5665MHz
· CH4: 5645MHz
· CH5: 5885MHz
· CH6: 5905MHz
· CH7: 5925MHz
· CH8: 5945MHz
Package Included:
LCD Recevier * 1
Antennas * 1
Sunshade*1
AC-DC adapter
Operation Instructions*1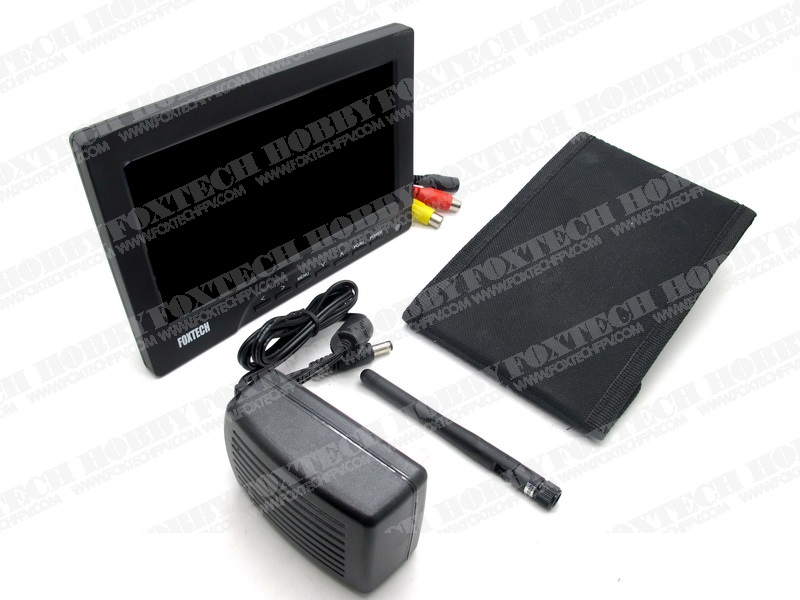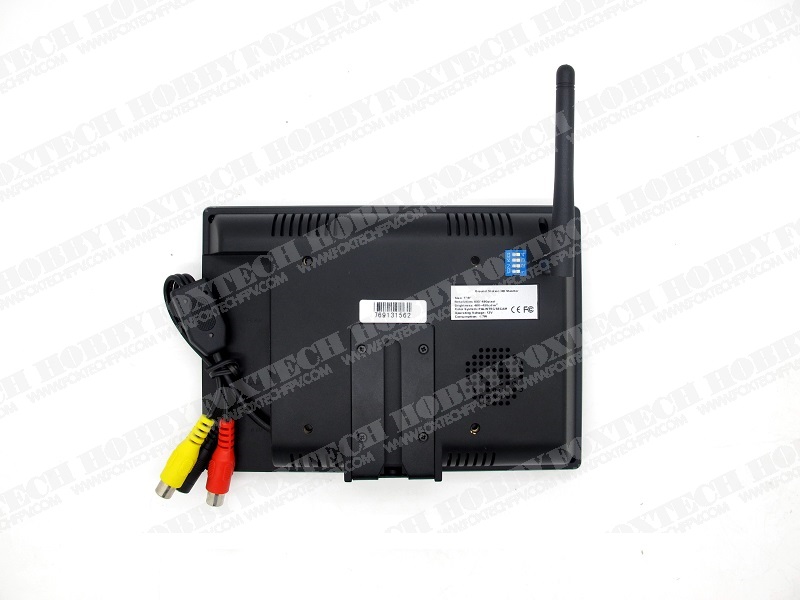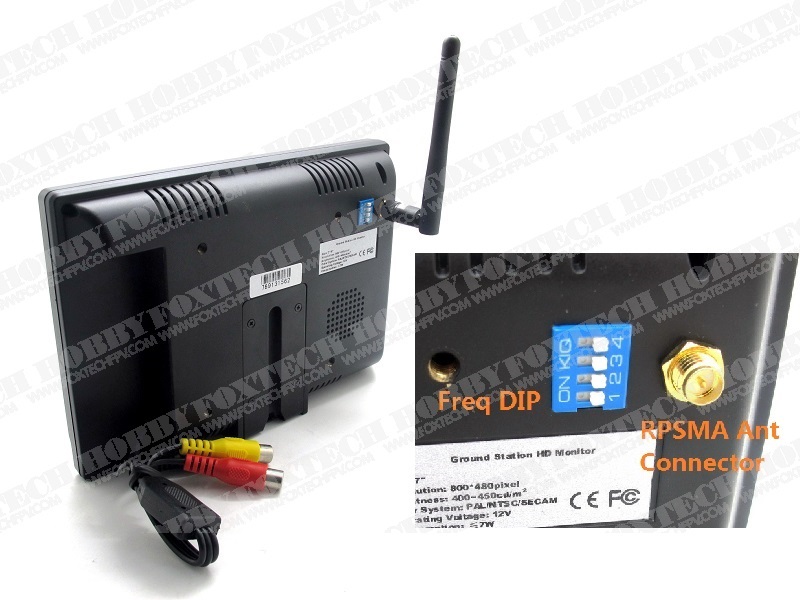 If you need to use it in every country,please try our universal plug adpter.
https://www.foxtechfpv.com/all-in-one-international-adaptor-p-576.html