Too long battery wire on ESC may cause problem over time.The standard input capacitors(large cylindrical thingies in thin shrink wrap) will be destroyed over time because they get warmer/hotter.
Original post from RCG: http://www.rcgroups.com/forums/showthread.php?t=952523
Under this condition, you need to add extra low ESR capacitor near the controller(ESC).Better to use several smaller caps(in parallel) instead of one bigger.Smaller caps can shed more heat and total inductance will be lower(inductance per cap is lower and those inductance are paralled to boot).
Warning: too long power wire on ESC may damage the ESC's capacitor eventually.Add this power capacitor module to prevent it.
Specification:
Capacity: 6*220uF 35V Panasonic FM LOW ESR capacitor
Work voltage: 6s lipo(Max)
weight: 7.7g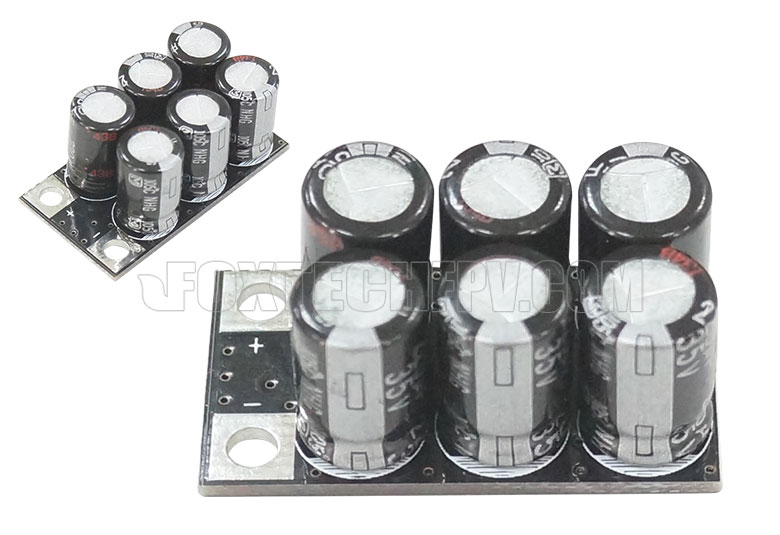 The capacitor operation tips: