NEW 5.8G 400mw transmitter, same size as our 200mw VTX, but doubled the power, hence more reliable.
This transmitter is just light, compact and powerful, a very good choice for 5.8G middle range FPV.
Specs:
• RP-SMA Antenna Connector with supplied 5.8GHz 'Rubber-duck' antenna.
• Operating Frequencies: CH1: 5705 CH2:5685CH3:5665 CH4:5645CH5:5885 CH6:5905CH7:5925 CH8:5945
• Can be used together with 2.4GHz Spektrum, Futaba, JR and other R/C radios!
• Onboard quiet switching regulator, supply 12V camera
• Weight: 25 grams without antenna
• Size: 43 x 24mm
• Input voltage range: 7 - 16 v
• Input power: 2.2W
Content of the package:
1 x 400mW 5.8Ghz VTX
1 x 5.8GHz 2 dBi omidirectional antenna
1 x Connector and cable set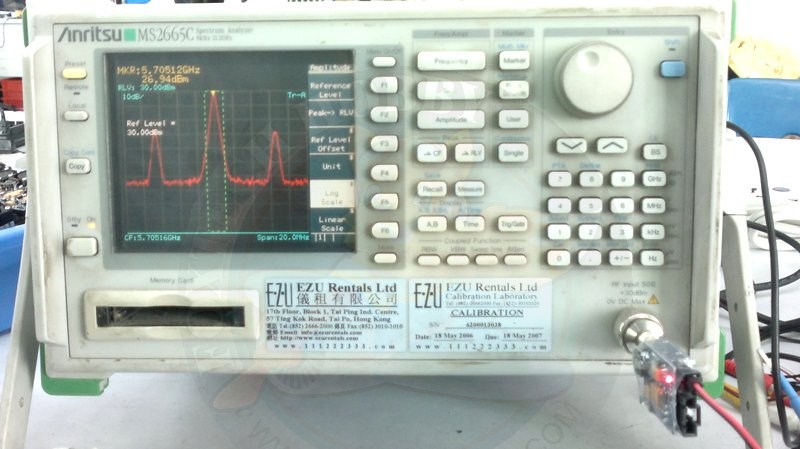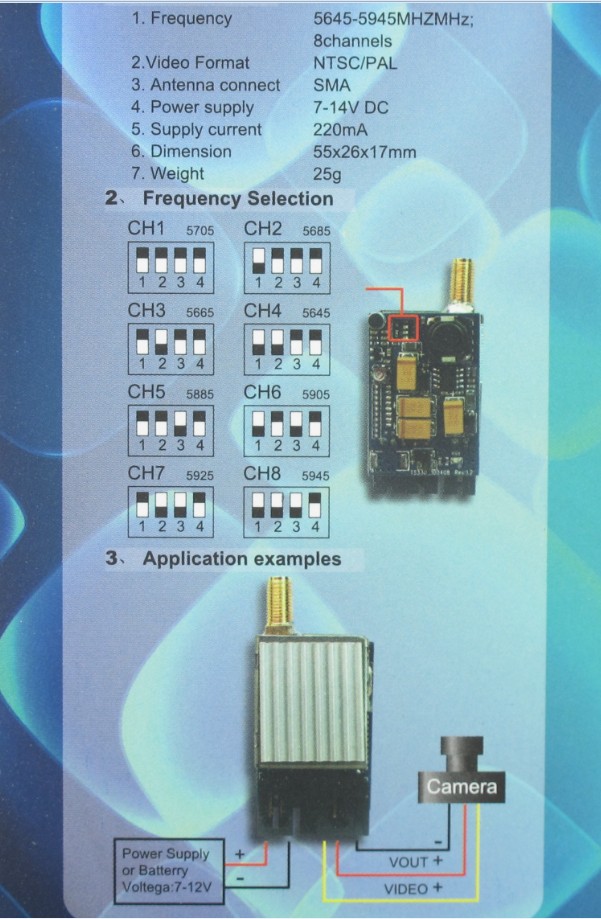 This transmitter can be used with 12 V cameras only.(direct power supply from VTX )