Lightning 210 is designed to be a racing quadcopter,with all-in-one power system set-up and carbon fiber frame, the feature of Lightning 210 is small body and fast speed.
The assembled kit containing carbon fiber frame, camera, motors, propellers, transmitter(5.8G 48CH Mini 600mW), power distribution board and all hardwares weights at only 368g (not including battery).
Protection against impact by a carbon fiber shell amount on the side of the body.The buttom plate is made of Integrated design,which ensures wear and tear. It is very suitable for intermedaite player and Senior player.
Equipped with 2205 2300KV motors,5 inch propellers and all-in-one power system built on board, this assembled kit simplifies the cabling and save time for soldering.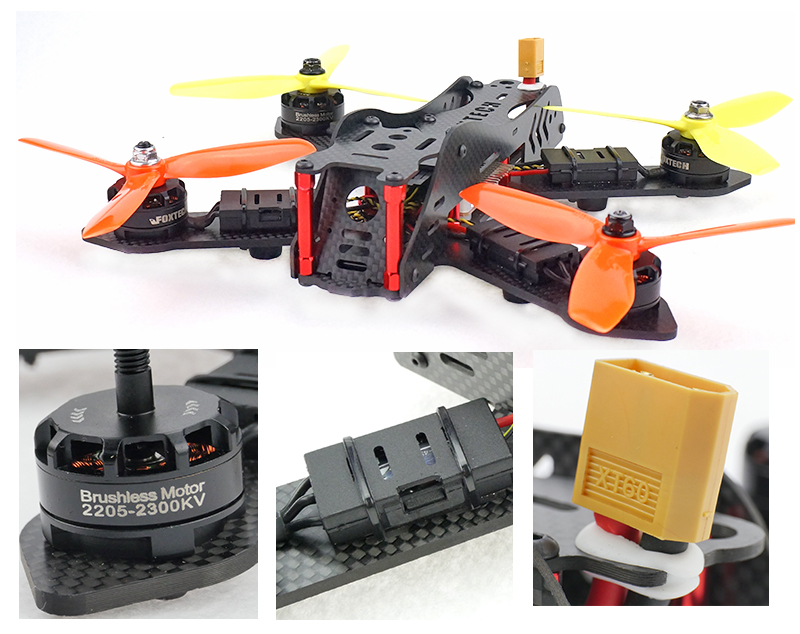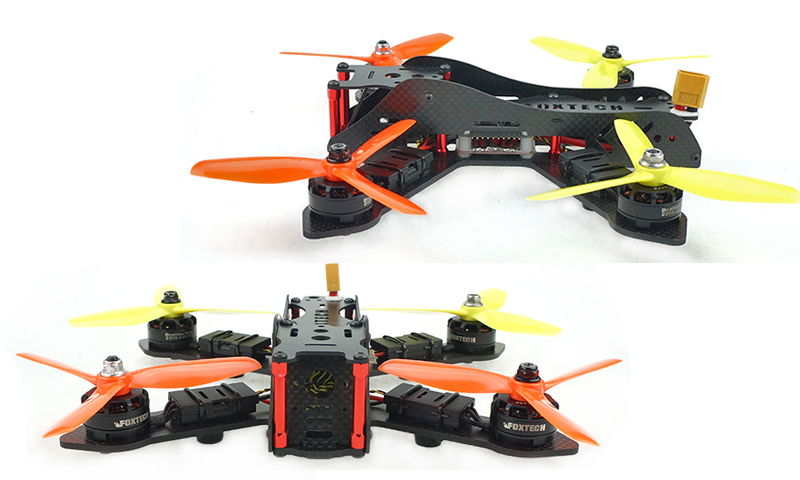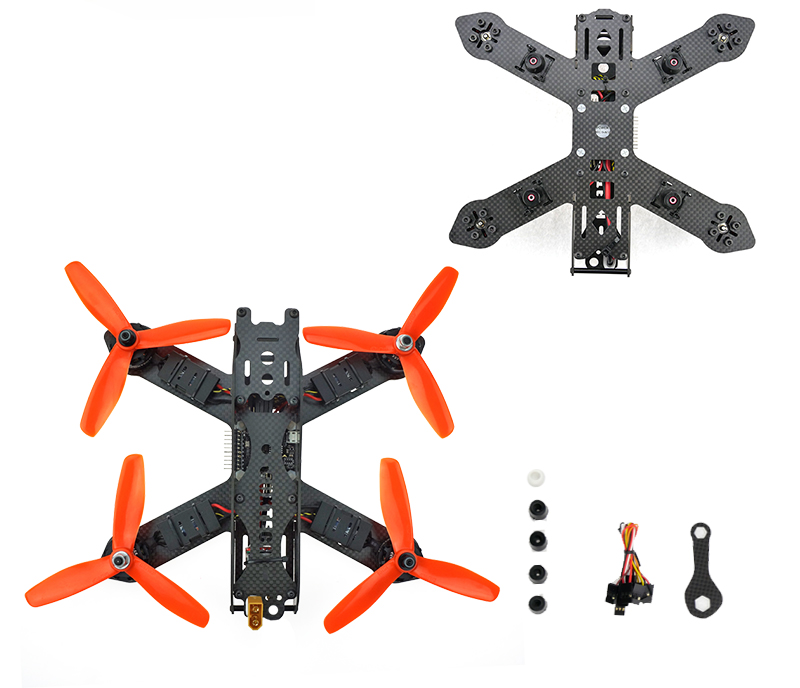 Your purchase includes:
- 1 x Lightning 210 FPV Racing Quadcopter
- 1 X Naze32 6Dof Flight Controller
- 4 x T5045 5inch Propellers
- 4 x 2205 2300KV Motor
- 4 x 20A ESC
- 1 x Wrench
- 4 x Rubber Damper
- 1 x Connection Cable
Lightning 210 Naze32 FC Settings Download (Reference Only)
Features:
- All-in-one power system,fast speed
- Most remote controllers in the market supported
- Assembled kit, reducing time for soldering
- Adjustable video 48CH 5.8G Mini 600MW transmitter
- Built-in XT 60 socket for power input
Specifications:
- Wheelbase: 216mm
- Size:190x215x44.5mm
- Weight: 368g(without battery)
- Battery: 4s 1500mAh Lipo Battery
- Speed: >110 km/h
- Fly time: Approx.4-5mins
- Working temperature: -10℃~+40℃

Optionals
Battery:
HV-Lipo 4s 1500mAh Battery
Radio Controller:
RadioLink AT9 2.4GHz 9CH Remote Controller
Antenna:
5.8G Clover Antenna TX RX
Camera:
Sony 700TVL CCD FPV Mini Camera(2.1mm)
Transmitter:
5.8G 600mw 48CH AV transmitter