GAIA 100 is a carbon fiber monocoque hexacopter with high flight performance and better loading capacity for aerial filming and photography. GAIA 100 is sturdy and has very good stability. GAIA 100 also has the advantages of small volume, simple structure and low cost. The pluggable design of arms makes this camera drone easy to transport and quick to set up, also the cover could be locked with the quick locking hooks. GAIA 100 camera drone is made of carbon fiber material which features light weight and high strength. The weight of GAIA 100 frame is only 1.4kg. And only the cover is made of glass fiber to avoid blocking GPS signals.
GAIA 100 CF monocoque hexacopter could be equipped with high efficiency power system including 4008 Martin long flight time motor, Xrotor Pro 50A ESC and Supreme 17inch propeller to ensure long flight time. The flight time with one 6s 16000mah battery is about 50min without payload. So with long flight time and good stability, GAIA 100 is a high-quality flying platform for aerial photography. GAIA 100 can load with all the DJI cameras and gimbals, and all Foxtech series zoom cameras, like Foxtech Seeker-18, Seeker-10, FH318Z zoom cameras, DJI Zenmuse series cameras and gimbals etc.
Specifications:
- Wheelbase: 1035mm
- Frame weight: 1.4kg
- No payload weight: 3.6kg
- Standard payload: ≤3kg
- Flight time: 50min
Features:
- Carbon fiber and glass fiber(only cover) material
- Light-weight,durable,rainrproof
- Long flight time,more stable flight
- Detachable arm,portable
Your Purchase Includes:
1x GAIA 100 Frame
1x Foxtech PIVOT V4 (Quick Detach Version) Auto Landing Gear(2pcs)
Options:
-6x Foxtech X5008 Motor KV330
-3x Foxtech Supreme C/F Propeller(17x5.8) V2
-6x Hobbywing Xrotor Pro 50A ESC
-1x 6S 16000mah Battery
-1x DJI A3/DJI N3 Flight Controller
-1x DJI Lightbridge 2/Futaba 14SG Radio Controller
-1x FOXTECH SEEKER-18 HD 18X Optical Zoom Camera with 3-axis Gimbal/FH318Z/FH318/FH310Z/FH310W/DJI Zenmuse X5/Zenmuse X3
-1x X3/X5 Adapter Plate
-1x Assembly Service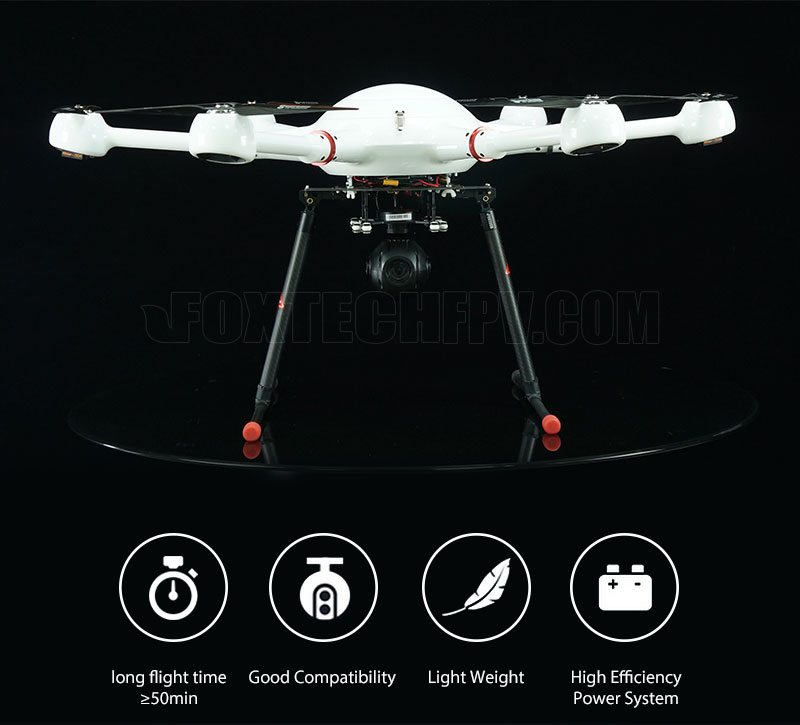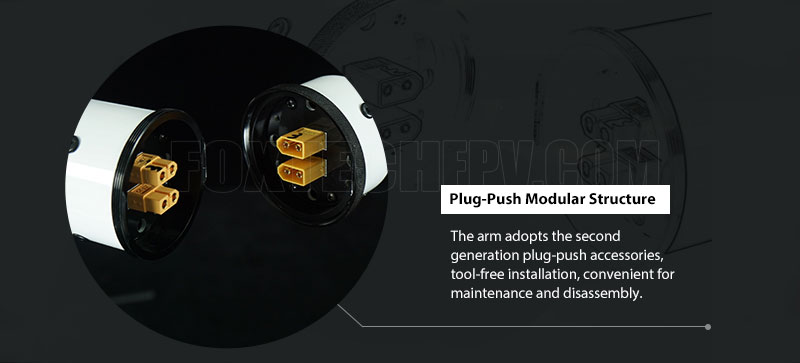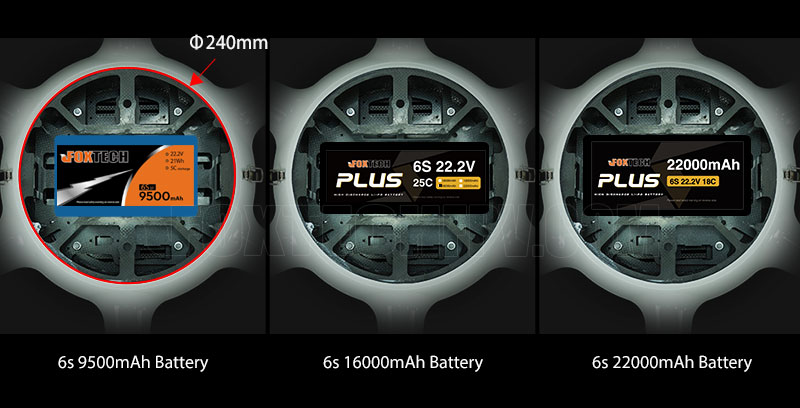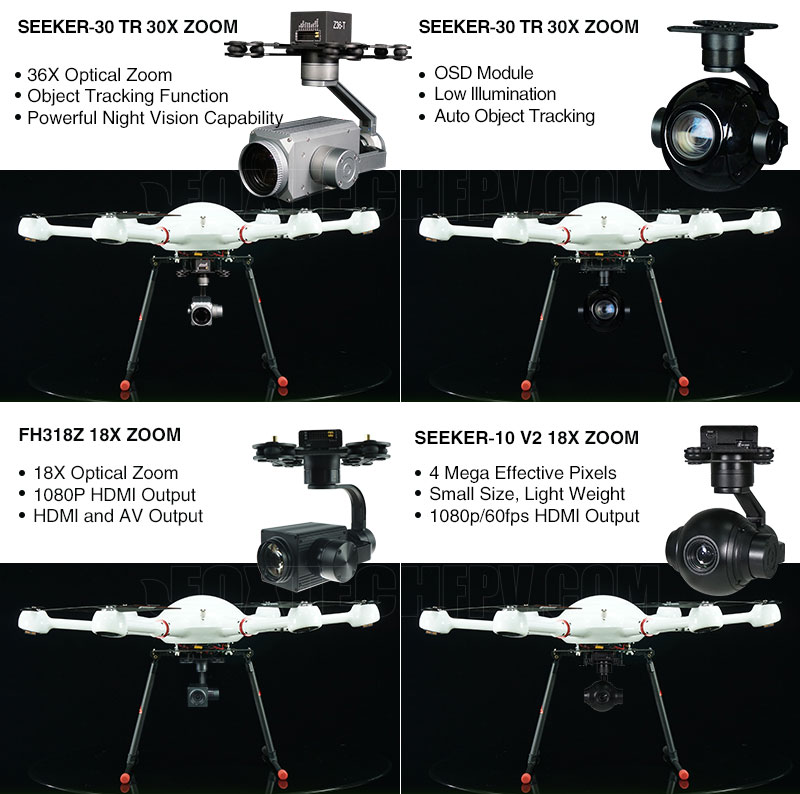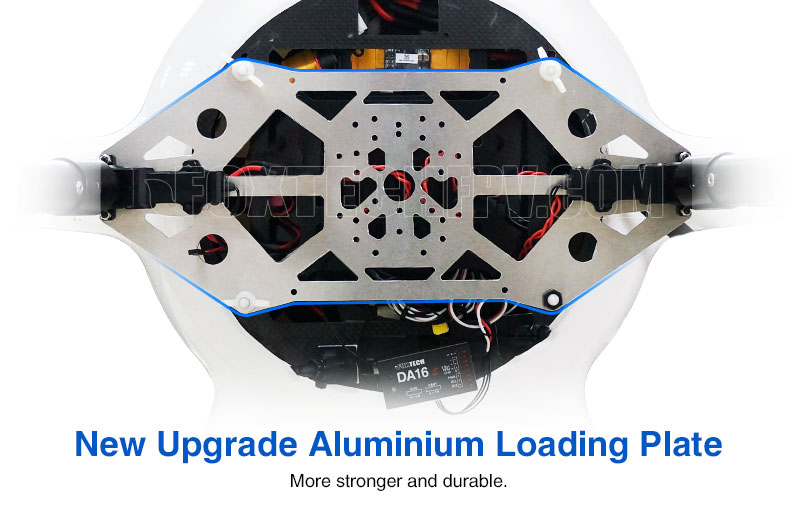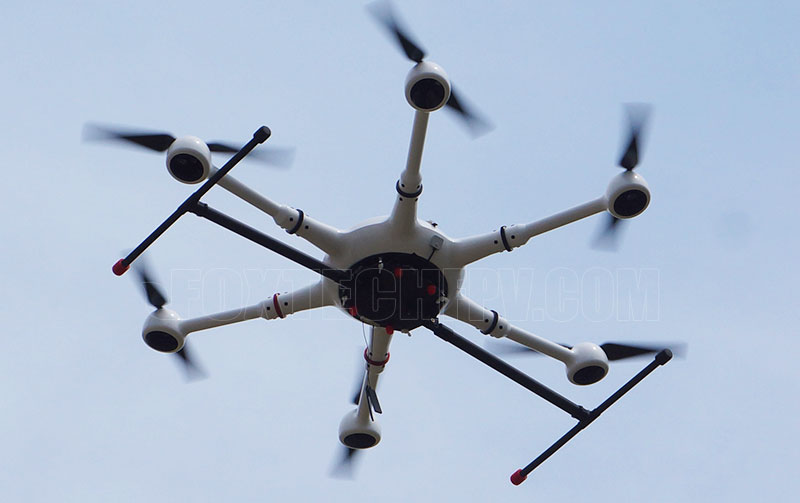 Notice: the appointed delivery methods is Fedex only, please contact:[email protected] or customer online service about the freight difference with other delivery methods.