The firmware must be upgraded before using.

Method 1: Introduction on SD card upgrade
1. Copy "firmware.bin" to the root directory in SD card.
2. Reboot the computer, follow the installation suggestion, upgrade the firmware
3. After upgrade, delete the "firmware.bin" from root directory.
4. Upgrade accomplished

With numerous tests and improvements, Foxtech HoryzonHD 1080P FPV camera makes its debut. HoryzonHD 4, beyond possibility!
V4 is the fourth generation of HoryzonHD 1080P FPV camera. As one of the Foxtech masterpieces, it features not only elegant appearance but also great multifunctions. Split-type design makes V4 easier to install and pack. The shielded case and cable cover reduce the interference to GPS reception and 433mhz band, to a large extent. To the main control board, time-lapse video recording and timing photography are the highlights of its features, 1080p video recording, HDMI live output and playback function make V4 ideal.Its built-in battery makes the recording file self-protected when external power off etc. To the mini monitor, it is detachable with main control board. Its play volume and ON/OFF could be controlled by the side button of the monitor . To the camera, it adopts water-proof design which makes video recording and photography underwater possible,14 megapixel displays high definition image. The lens of the camera is replaceable manually, its focal length is adjustable. The HoryzonHD V4 is applicable to various products, such as small multirotor grasshopper, giant multirotor Foxtech K130/D130, and remote control car etc.
Specification:
Image sensor: 1/2.3 COMS 14 megapixel.
Prime lens: F+2.8 vision=150°pitch:90°.
Exposure control: auto exposure.
White balance: auto white balance.
Image Format: JPEG pixel 14.4M(4384*3288 4:3)/16M(4608*3456 4:3).
Video Format: H.264 compressed format size 16:9 1920*1080 30 frame/second, 16:9 1280*720 60 frame/second, 16:9 1280*720 30 frame/second 16:9, 848*480 60 frame/second, 16:9 848*480 30 frame/second.
Max micro SD card: 32GB.
Weight: 100g(main control board, camera and cable).
Monitor: 30g.
Multi-function USB port(compatible with mini USB Plug), mini HDMI port, 30P LCD pin port, 6P multi-function tail circuit port.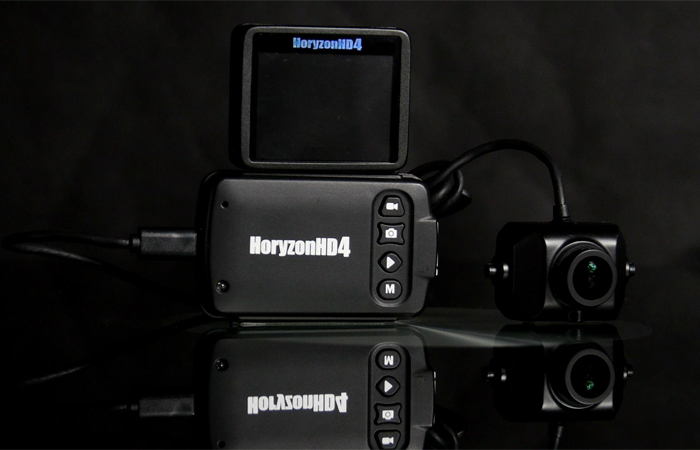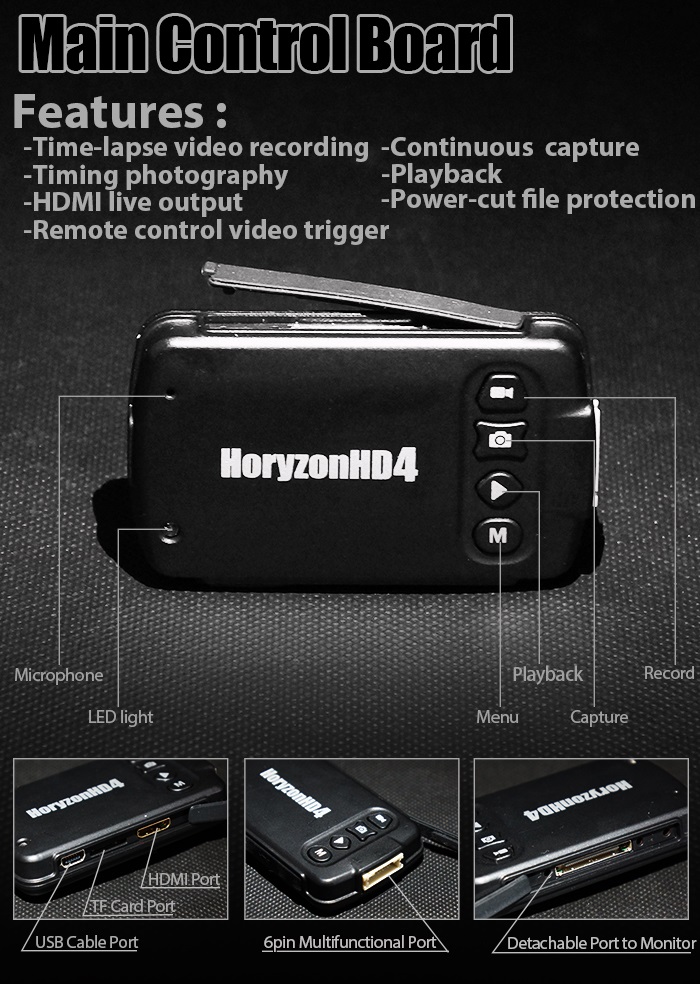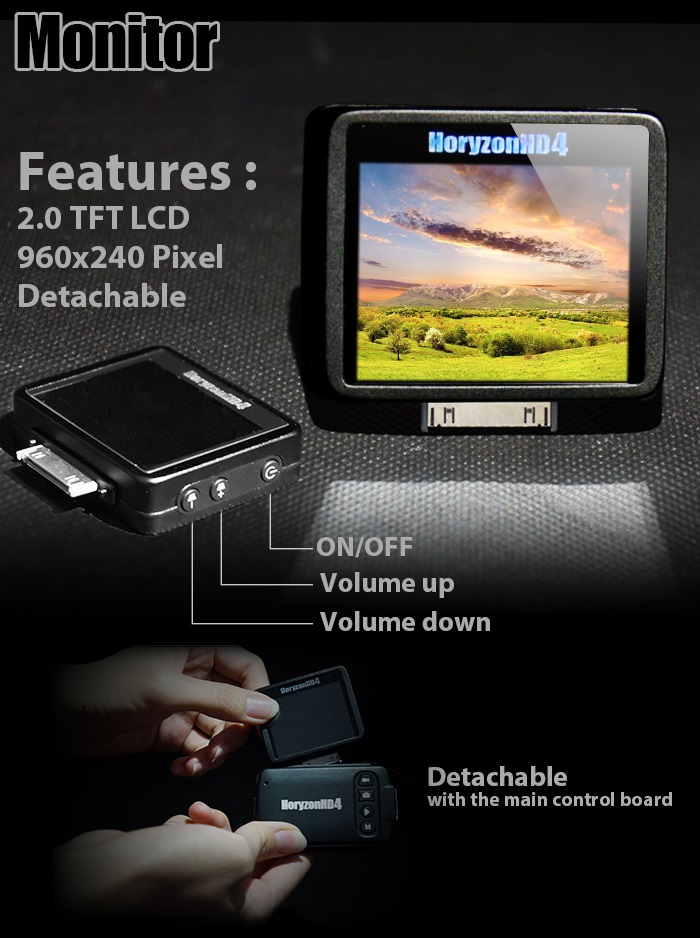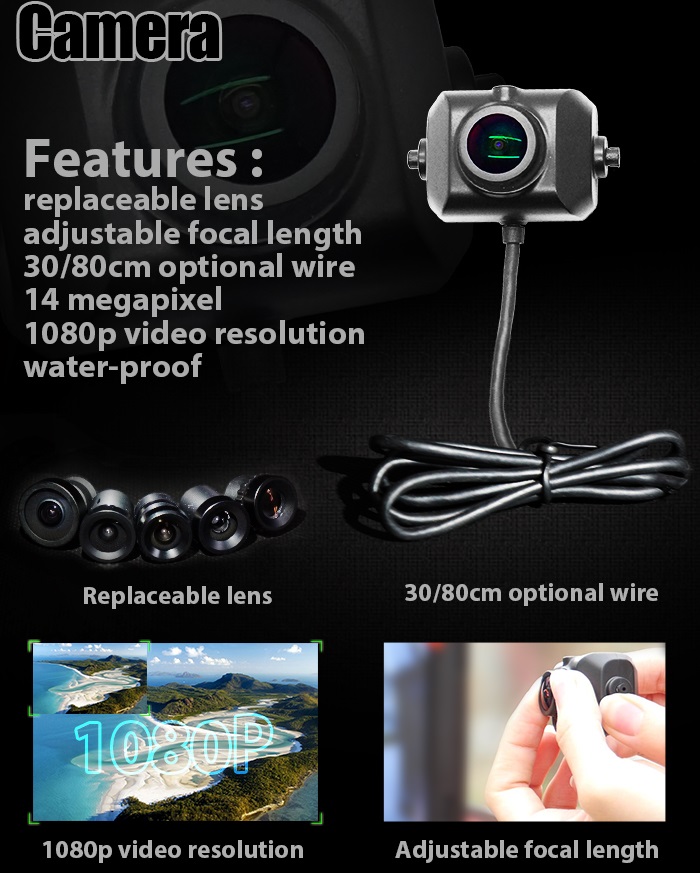 V4 dedicated thread on RCG:
http://www.rcgroups.com/forums/showthread.php?t=2266784
Reviewed by RCG Jason: