The Peeper unmanned aerial vehicle Ground Station System is applicable to high-end commercial and industrial unmanned aerial vehicle, and mobile control platform used for BVR flight control design. The intuitive user interface design and the real-time flight attitude feedback allow the users to have sufficient understanding of flight status and equipment energy consumption. The devices of Peeper Ground Station feature a highly integrated modular design, and each electric component or device is designed with protective layer and installed as per industrial assembling requirements, so these devices feature a high safety and reliability. The box is the original US security box and has a rainproof function.
Features:
1.MissionPlanner ground station software was already installed in WIN10 operating system. Using Intel Core i3 Core series processors DDR3L, 8G memory, 120G SSD, USB3.0.
2.15.6'' industrial display high-brightness displays, visible under strong light.
3.Supporting 2-way high-definition output and 2-way high-definition input. Built-in high-definition video capture box. Possible for input in 1920*1080 (60p) and video recording in 1920*1080 (30p) MPEG4 (MP4). External connection with 2T Mobile hard disk or 64G flash disk is possible.
4.Reserved mounts for Simulation transmission.Built-in simulation signal to HDMI signal. Reserved data link radio interface, support 433MHZ 800MHZ 900MHZ 1.2G and 2.4G and so on.
5.Integrated car antenna mounting seats, can be used for video transmitter and data transmitter, effectively increase the launch distance.
6.Directly display the system voltage, current, power and other operating parameters, Low voltage alarm can be set, and built-in automatic temperature control cooling system.
7.The system may operate under 220V input or 12V vehicular power supply. It has a built-in 11.1v 40AH high-capacity battery, outdoor life time 6-8 hours.
8.1080P 10 km HD transmission, comes with car antenna.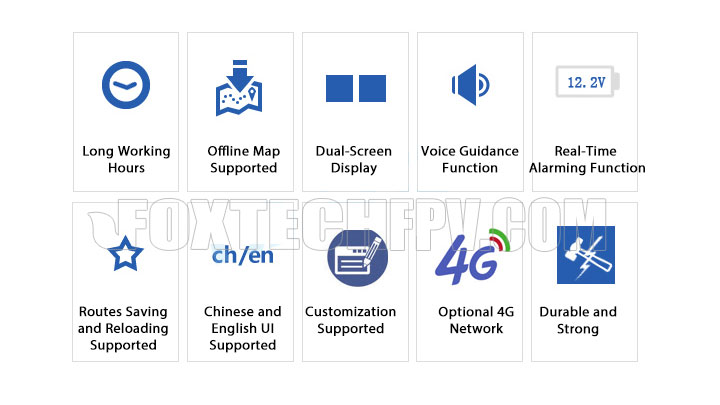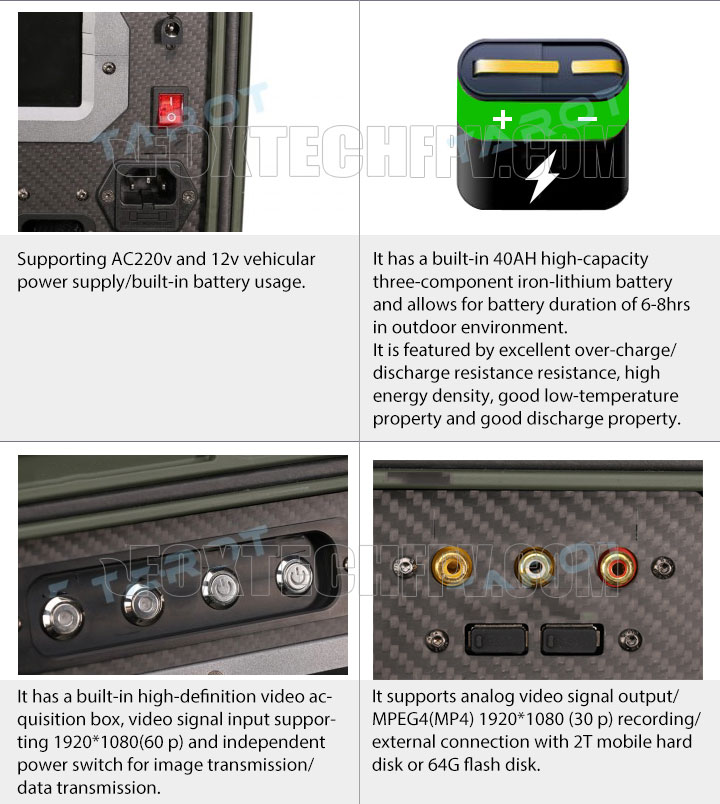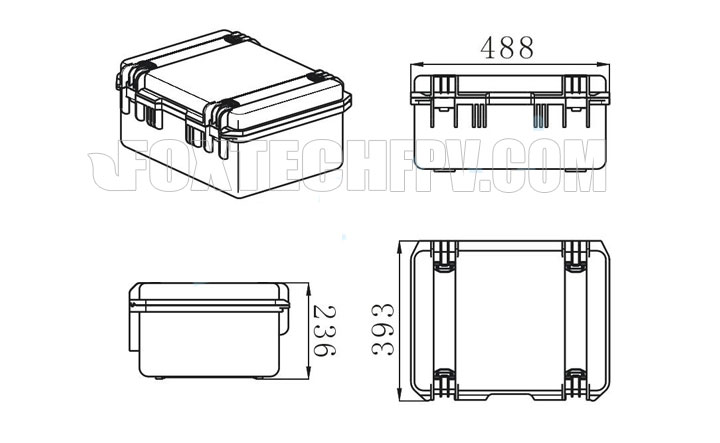 Your Purchase Includes:
1x Dual-Screen Industrial Ground Station System
1x Tarot HDMI Mini Transmission System
Optional:
Image transmission:
1.2G 600mW Video System TL300N5
5.8G 1000mW Video System TL300N4
5.8G 300mW Video System TL300N3
Link UAV Digital System KS00T1
Data transmission:
Xtend Data Link Module KS00S2
3dr Data Link Module KS00S1
Link UAV Digital System KS00T1
Gimbal controller:
Bluetooth 3-axis Gimbal Controller KS00L1
Up and Down PTZ Joystick Controller KS00L2
Flight controller:
Pixraptor Controller (included professional software ) ZYX33