Tarot Peeper Vehicle Three-Screen Industrial Ground Station System has one 15.6" and 2pcs 8.4" Monitors. It is applicable to high-end commercial and industrial unmanned aerial vehicle, and mobile control platform used for BVR flight control design.The intuitive user interface design and the real-time flight attitude feedback allow the users to have sufficient understanding of flight status and equipment energy consumption. The devices of Peeper Ground Station feature a highly integrated modular design, and each electric component or device is designed with protective layer and installed as per industrial assembling requirements, so these devices feature a high safety and reliability. The box is the original US security box and has a rainproof function.
Specification :
Size:448x393x236mm
Weight: 14.26kg
Features:
1: 1 set of 15.6'' industrial display and 2 sets of 8.4'' industrial displays/high-brightness displays, visible under strong light.
2: Built-in computer consisting of Gigabyte Intel 14nm , Celeron N31503 processors,up to 2.08Ghz Samsung 8G memory,Kingshare 120G SDD. MissionPlanner ground station software already installed in WIN10 operating system.
3: Supporting 3-way high-definition output and 2-way high-definition input. Built-in high-definition video capture box. Possible for input in 1920*1080 (60p) and video recording in 1920*1080 (30p) MPEG4 (MP4). External connection with 2T Mobile hard disk or 64G flash disk is possible.
4:Reserved the mount for 1080P HD image transmission, and vehicular antenna mount,SMA antenna mount.
5: Reserved installed position of analog transmitter. It is possible to convert the analog signal to HDMI signal. Digital radio interface, support 433MHZ, 800MHZ, 900MHZ, 1.2G and 2.4G and so on.
6: The system incorporates two vehicular antenna mounting bases, which may be used for image transmission and data transmission, effectively increasing the launch distance.
7: It visually shows such operating parameters as system voltage, current and power consumption. Also possible to set low-voltage alarm.
8: The system may operate under 220v input or 12v vehicular power supply. It has a built-in 11.1v 40AH high-capacity battery, outdoor life time 4-6 hours.
9: American original PELICAN security box, features explosion-proof, waterproof and corrosion-proof.
Note: This version includes 10km HD image transmission.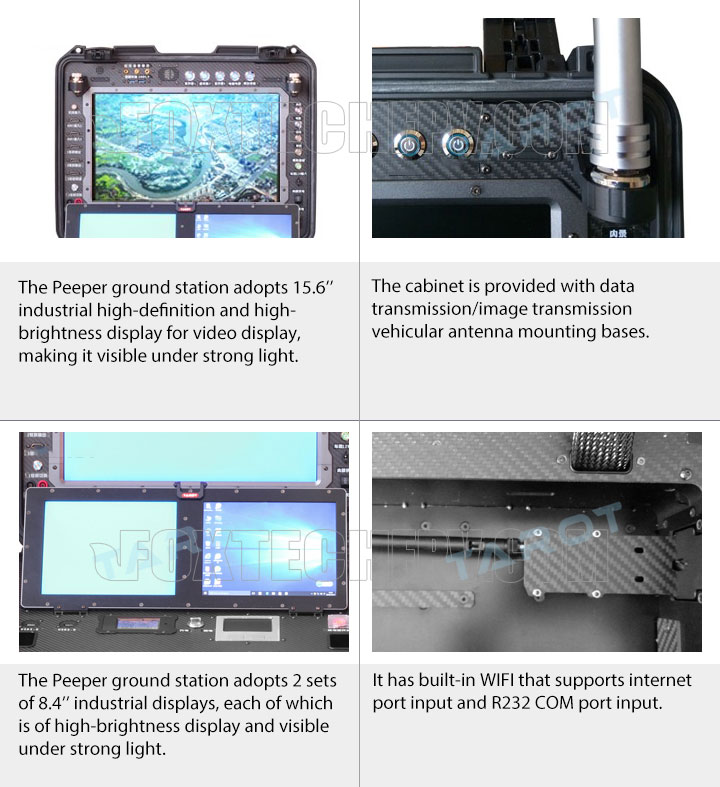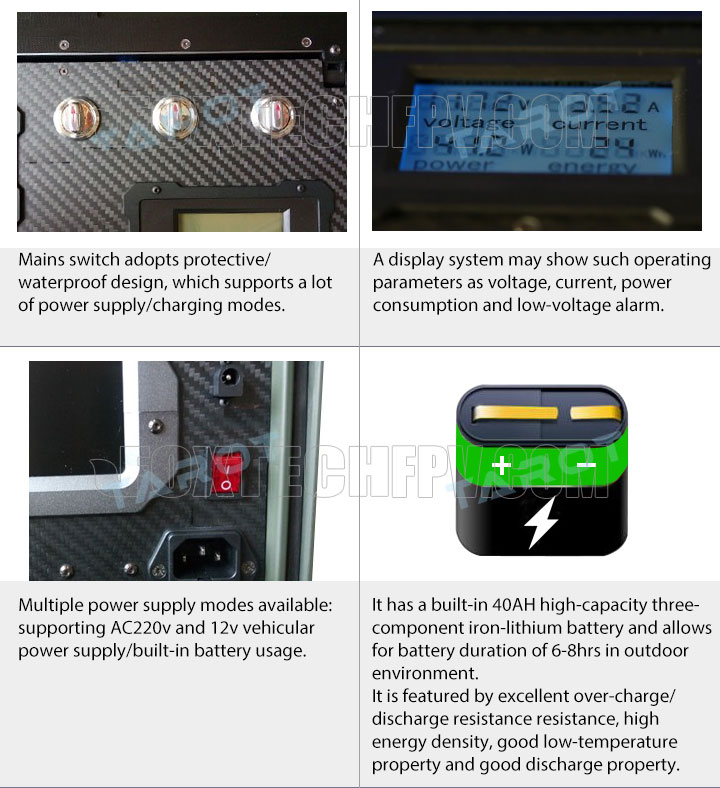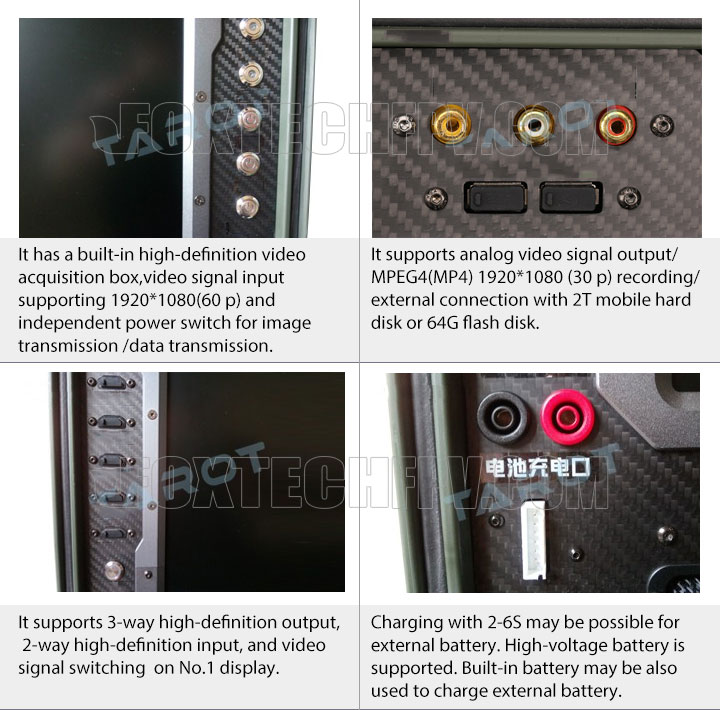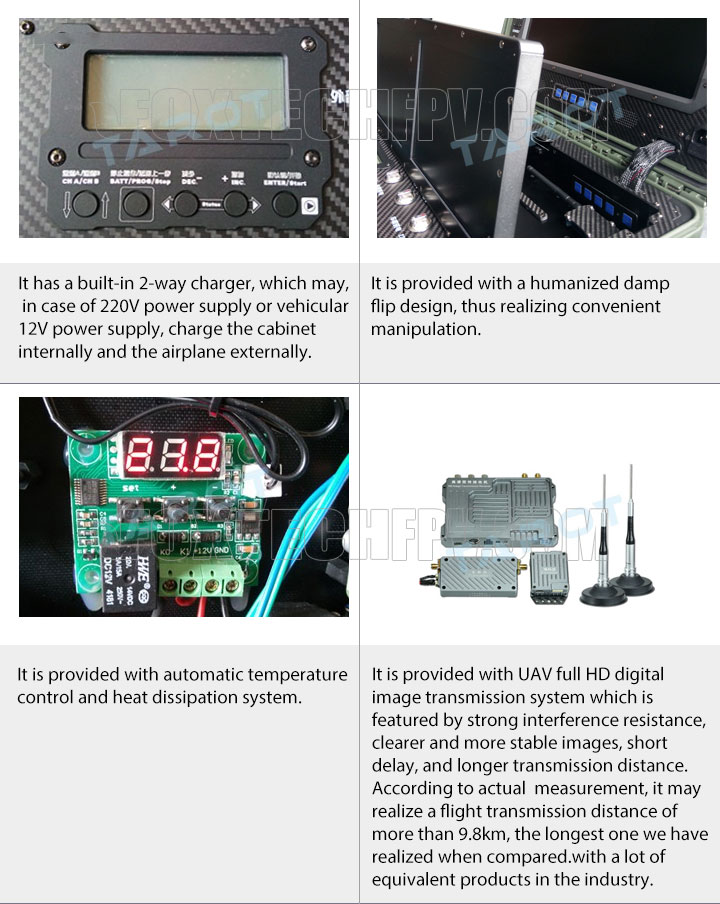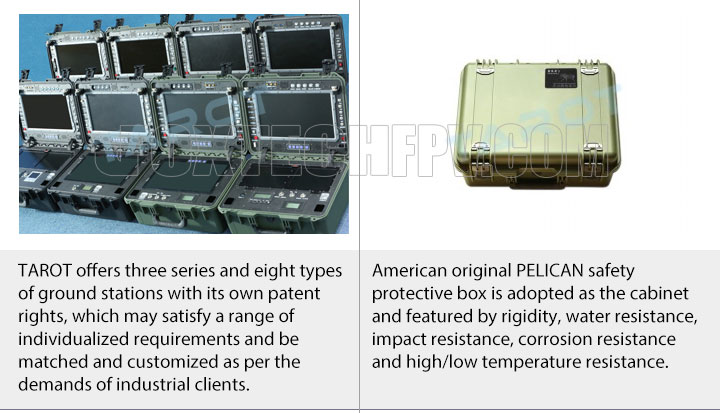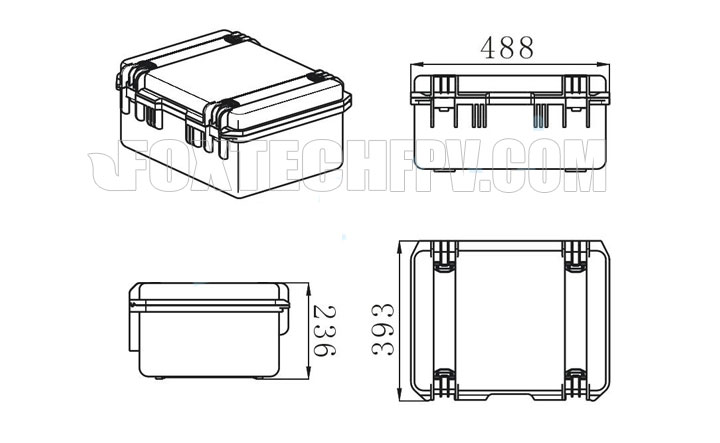 Your Purchase Includes:
1x Vehicular Three-Screen Ultimate Ground Station System
1x Tarot HDMI Mini Transmission System
Optional:
Image transmission:
1.2G 600mW Video System TL300N5
5.8G 1000mW Video System TL300N4
5.8G 300mW Video System TL300N3
Link UAV Digital System KS00T1
Data transmission:
Xtend Data Link Module KS00S2
3dr Data Link Module KS00S1
Link UAV Digital System KS00T1
Gimbal controller:
Bluetooth 3-axis Gimbal Controller KS00L1
Up and Down PTZ Joystick Controller KS00L2
Flight controller:
Pixraptor Controller (included professional software ) ZYX33