This LED board with 5V buzzer is made for Naze32,F3 series flight controllers to show the situation of FC lock/unlock,aileron,brake,throttle,alarm functions,etc. It comes with a 5V buzzer, which can be triggered with a remote control switch to help locating the drone.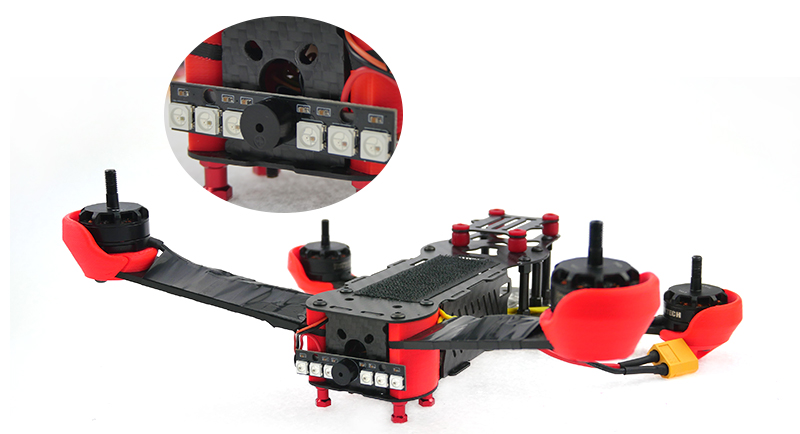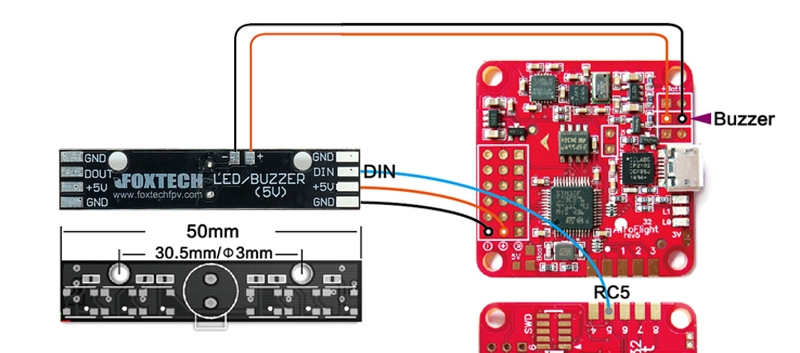 Specifications:
-Built-in 6pcs LED WS2812B & 1pc 5V Buzzer
-Input: 5V (4~7V)
-Size: 50mm/2″ x x10mm/0.4″
-Mounting holes: 30.5mm, Φ3mm
-Use for: Naze32,Skyline32,SPRacingF3,etc. with CleanFlight firmware.
Package Includes:
-1 x Foxtech LED Board with 5V Buzzer
-1 x Wire cable