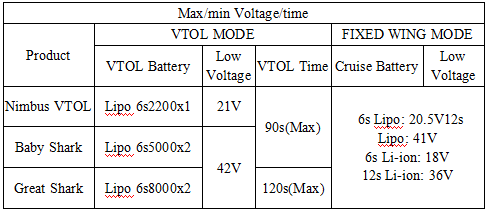 1. The suggested max/min values are boundary values, which means the displayed values are to be stay within the range, otherwise it could lead to drone malfunctions, or worse. So please find the values that match your drone, and pay GREAT attention on displayed Voltage and Vtol flight time to make sure they don't exceed the limits. (the values are displayed at the lower left section of MP initial interface)
2. Also please keep in mind that change the VTOL battery (Lipo battery) after each flight, for there could be insufficient battery power left for your next VTOL flight.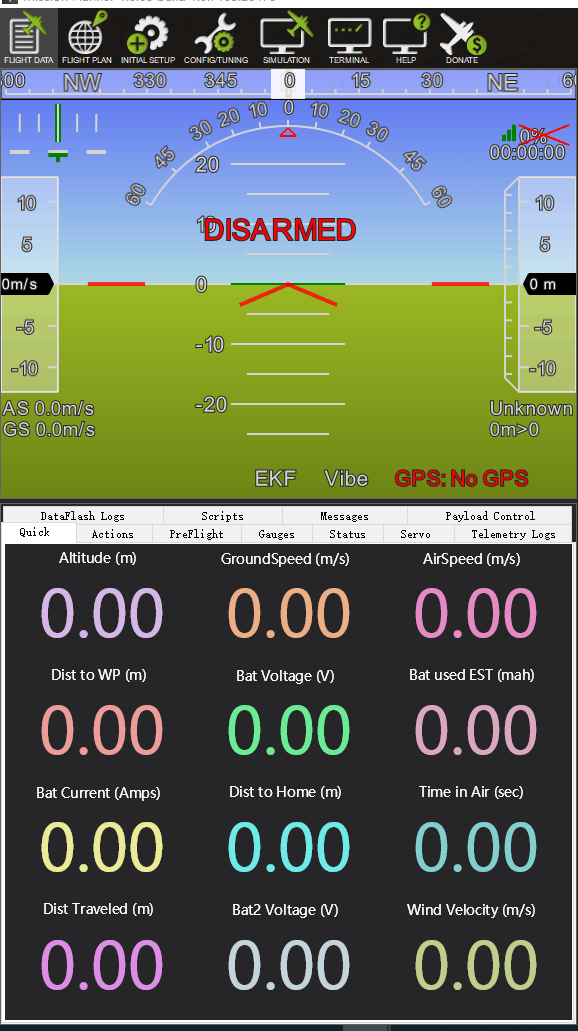 Five steps of setting the lower left menu items:
(ps. Please set the 12 menu items in accordance with the items and its corresponding sequence that are demonstrated above)
1. Right click the lower left section--set view count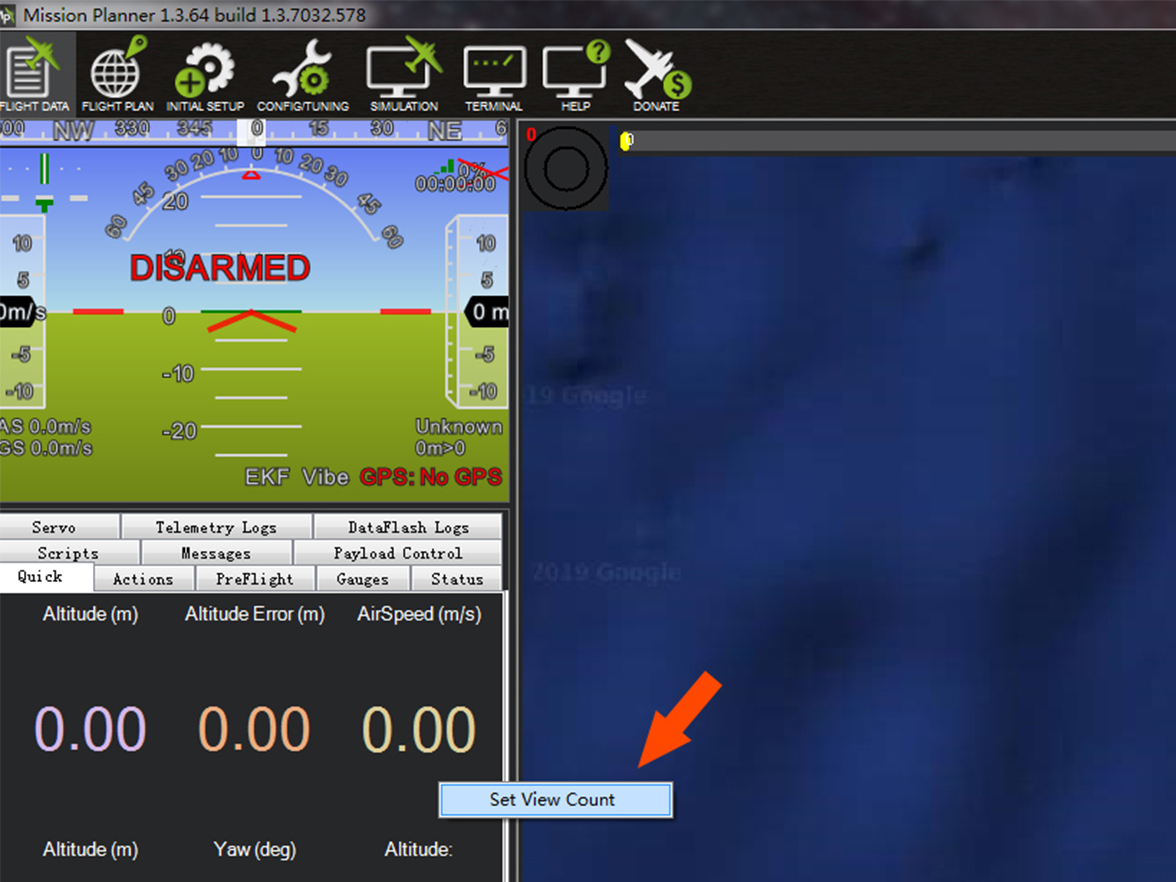 2. Enter 3 as the column number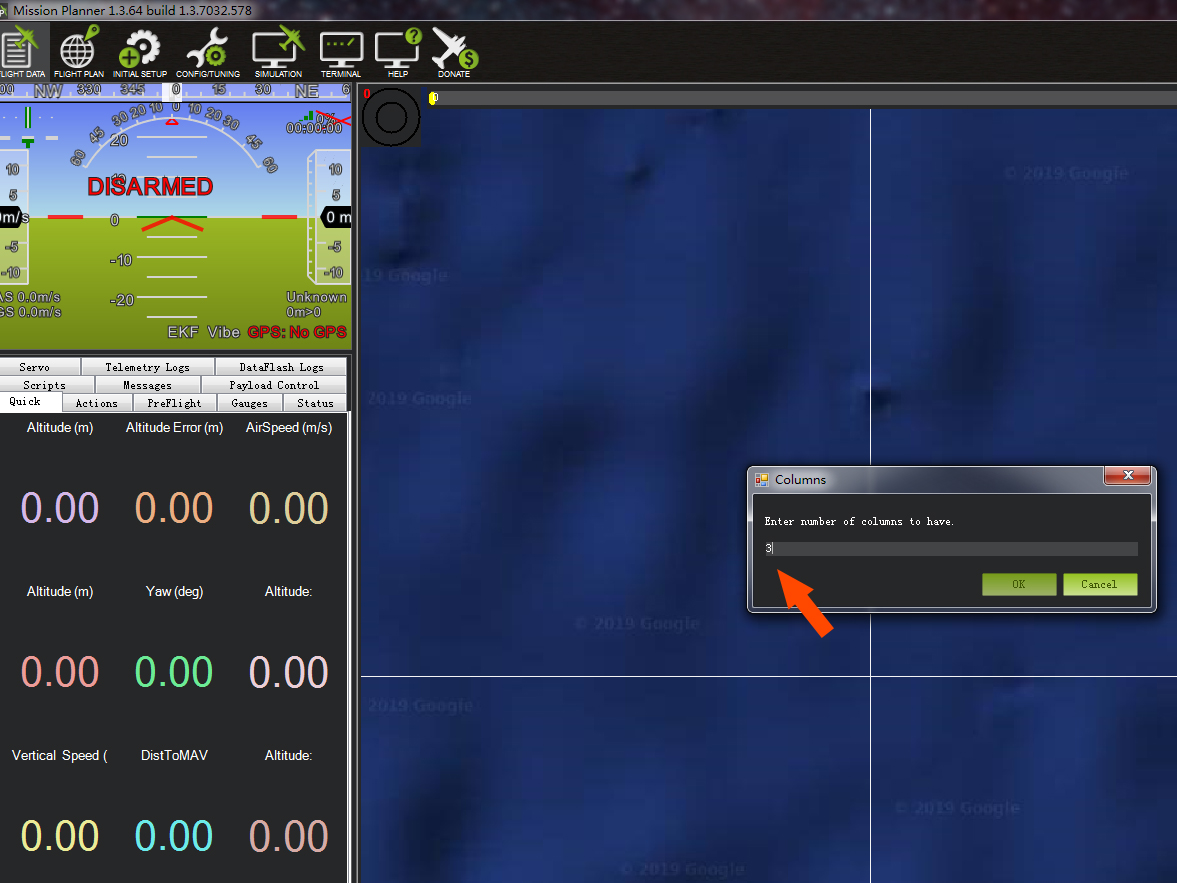 3. Enter 4 as the row number
4. Double click to change item
5. Select the item
Once you finished the first menu item setting and start the second one, you can skip step 1, 2, 3 and just carry out step 4, 5.
The remaining item settings are as such.
1. Altitude(m): alt
2. GroundSpeed(m/s): groundspeed
3. AirSpeed(m/s): airspeed
4. Dist to WP(m): wp_dist
5. Bat Voltage(V): battery_voltage
6. Bat used EST(mah): battery_usedmah
7. Bat Current(Amps): current
8. Dist to Home(m): DistToHome
9. Time in Air(sec): timeInAir
10. Dist Traveled(m): distTraveled
11. Bat2 Voltage(V): battery_voltage2
12. Wind Velocity(m/s): wind_vel