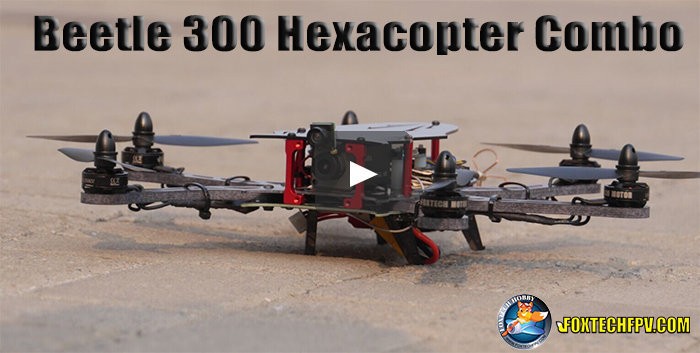 The Beetle 300 Hexacopter frame is made of 1.5mm 3K carbon fiber or glass fiber board.Its highly integrated PCB board simplifies the cabling at a large extent. 
The grooving arms make the whole body lighter. The front camera mounting seat gives maximum view angle and clear view at the same time.
The Beetle 300 Hexacopter combo includes: 3 pairs of Foxtech's 1804 KV2480 motors, 2 pairs of Foxtech's Rainbow 5030 propellers and 6 pieces of Hobbywing XRotor 10A ESC. This configuration is highly recommended.
The Beetle 300 Hexacopter combo is super agile, speedy and well-balanced! Don't hesitate, get this machine right now.
Purchase Includes:
-1* Beetle 300 Hexacopter Frame
-3* Pairs Foxtech Brushless Motor 1804 KV2480
-6* Hobbywing Xrotor 10A ESC
-1* Foxtech Super Mini Adjustable BEC
-2* Units 5030 Rainbow Propeller
-1* Tarot CC3D Openpilot Flight Controller
-1* TS5828 5.8G 600mw 32CH Transmitter
-1* 5.8G RPSMA Clover Antenna
-1* Foxtech Swift 5V Super Mini Camera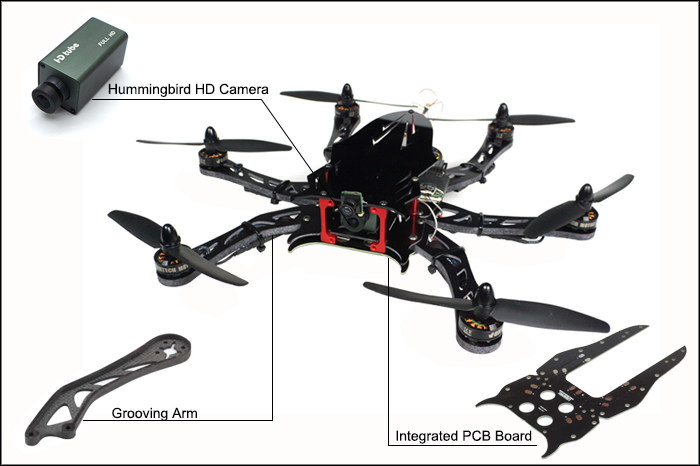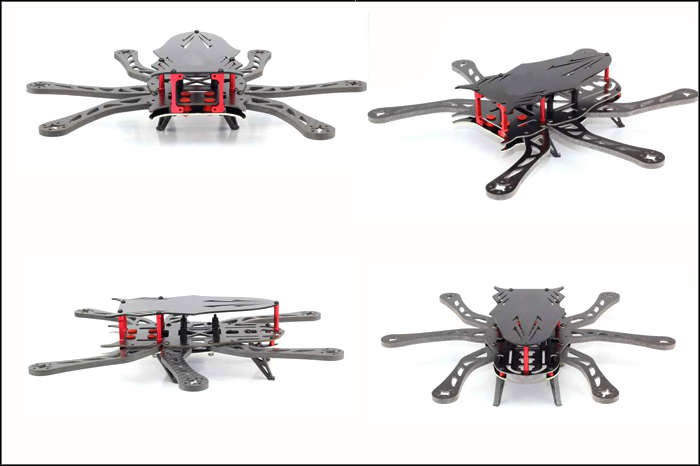 Optional: