Nimbus 1800 is a dual rotor long range FPV RC Plane. Nimbus 1800 adopts modular design, wing and the head cover of Nimbus 1800 are connected by double hooks that makes it convenient to assembly and disassembly. The carbon tube has been extended to three quarters of the wing which provides a great wing strength. Nimbus 1800 is widely used in surveillance and security, mapping and surveying, search and rescue, competitions etc.

Specifications:
Item Name: Nimbus
Material: EPO
Wingspan: 1800mm
Length: 1300mm
Max Flying Height: 3500m
Max Flying Speed: 140km/h
Max Take-off Weight: 5.5kg
Max Payload: 1.5kg
Max Flight Time: 1.5-2.5h


Features:
Long flight time.
Big battery compartment.
Modular design, convenient to disassemble and carry.
With PCB, the pin of the camera and the airspeed have been connected.
All interfaces for flight controller channels and expansion modules are reserved.
Your Purchase Includes:
1x Nimbus 1800mm Long Range RC FPV Plane
2x 17g servo
2x 9g servo
Note: This is frame only(with four servos), does not includes any electronic devices like motors, ESCs, propellers or flight controller.

Options:
Battery: 6S 10000mAh
Flight Controller: MFD AutoPilot
Radio System: X9D Plus radio system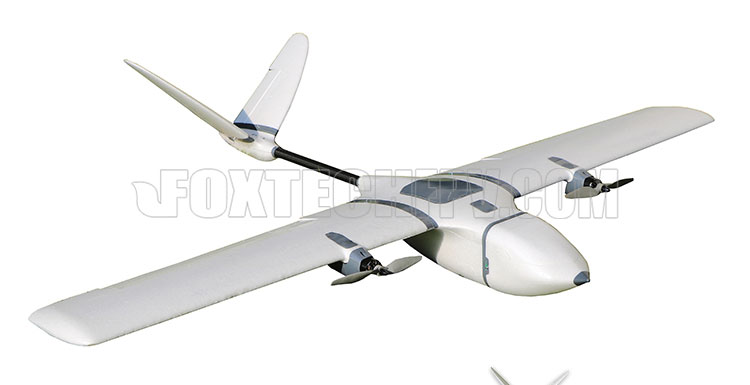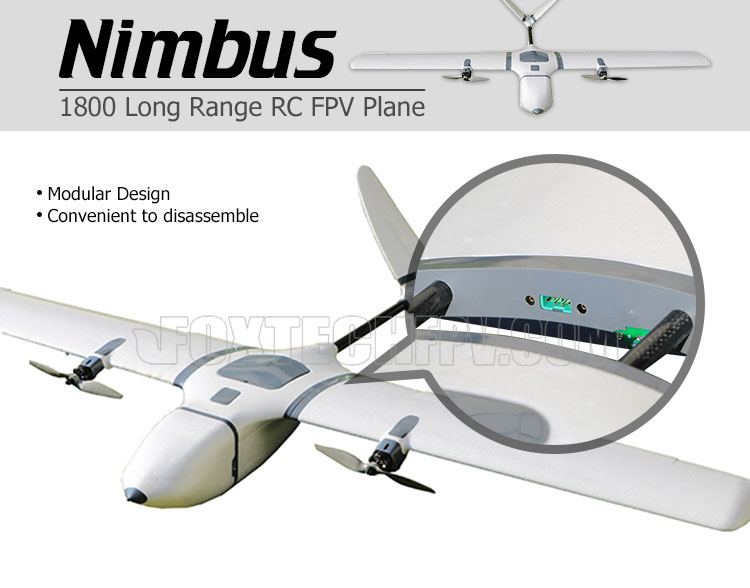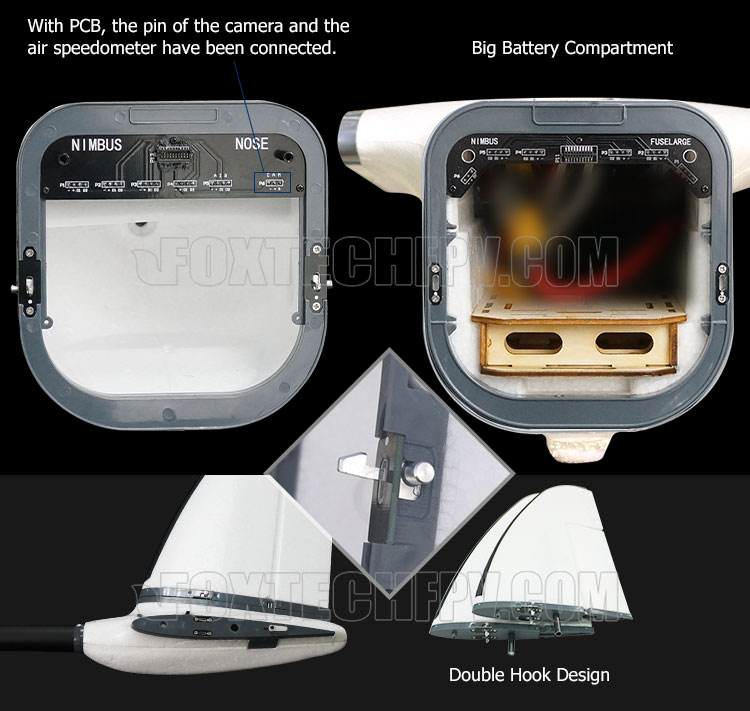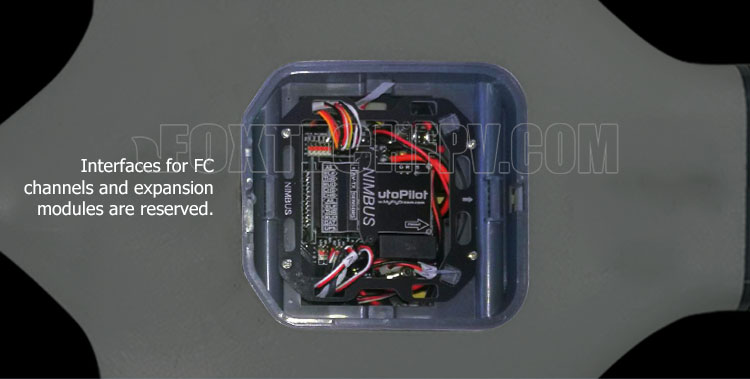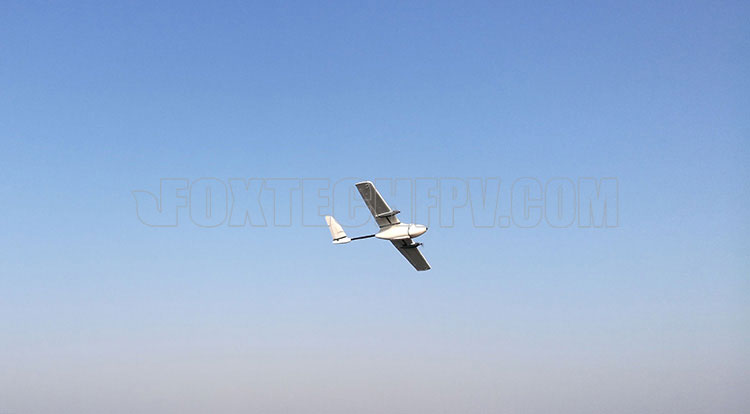 Note: This FPV Plane can be shipped only by EMS. Customers from Canada, South Korea and Russia need to contact our customer service staff to know the shipping cost.