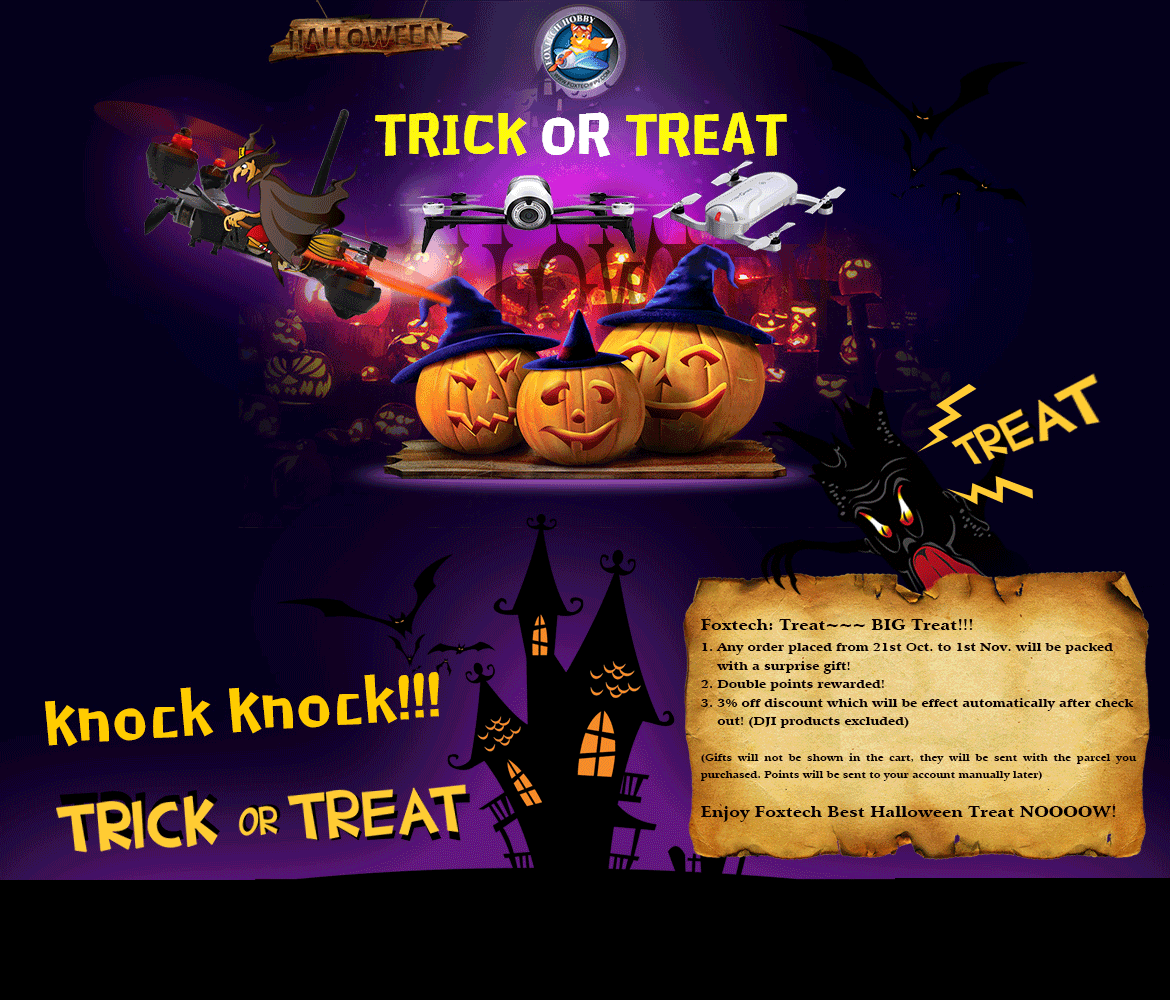 Knock Knock!!!
Trick or Treat????
Foxtech: Treat~~~ BIG Treat!!!
1. Any order placed from 21st Oct. to 1st Nov. will be packed with a surprise gift!
2. Double points rewarded!
3. 3% off discount which will be effect automatically after check out! (DJI products excluded)
(Gifts will not be shown in the cart, they will be sent with the parcel you purchased. Points will be sent to your account manually later)
Enjoy Foxtech Best Halloween Treat NOOOOW!
Foxtech Hobby Team